LEADERSHIP IN EVENT SERVICE AWARDS
Planner Partnership Award: Who's Your Event Service Professional Lifesaver?
We know meeting planners love to deliver a smooth, seamless event.  And so do Event Service Professionals, albeit from behind the scenes.
But here's your chance to make them shine!
Maybe the magic happened at a hotel, a convention center or by an event service manager at a CVB.
Regardless of venue or destination, they connect you with the right resources, solve problems with their expertise that covers a multitude of scenarios and educate you on the ever-changing norms in whatever locale.
More importantly, they partnered with you and embraced your event. And when it looked tough or sideways, they helped make it right.
As a meeting planner, no one knows better what an event service professional does.
Nominations for this award are accepted from Meeting Planners who worked directly with the nominee on an event in the past year.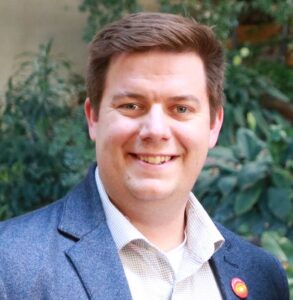 2022 Planner Partnership Award Winner
Aaron Verhei
Event Manager
Kansas City Convention Center – Bartle Hall
Thank you for the support of our media partner

---
Inspiration in Service Award: Who Inspired You in Event Services This Year?
This Award recognizes Event Service Professionals from CVBs, Convention Centers, Hotels and Conference Centers whose leadership in the past year has been an inspiration to others.
To be nominated for this award, a person could have demonstrated leadership in a number of ways, including:
Helping to lead their own organization in response to challenges or adversity (such as with COVID or other hardship)
Implementing innovative programs
Taking actions that inspire and coalesce the local event services community
Leading community service initiatives that had extraordinary impact
Or achieving service excellence through leadership and overcoming obstacles resulting in delighted client(s)
These individuals have a positive, can-do attitude that inspired others, or our industry, in a meaningful way. Please nominate an event service professional for this year's Inspiration in Services Award
Nominations for this award are accepted from:  Colleagues, management, partners, or event services peers (this is not an award for nominations by client Meeting Planners).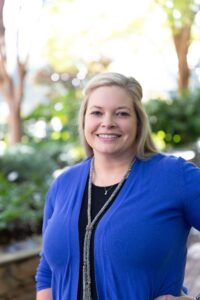 2022 Inspiration in Services Award Winner
Lacy Lange
Sr. Manager, Destination Services
Visit Forth Worth