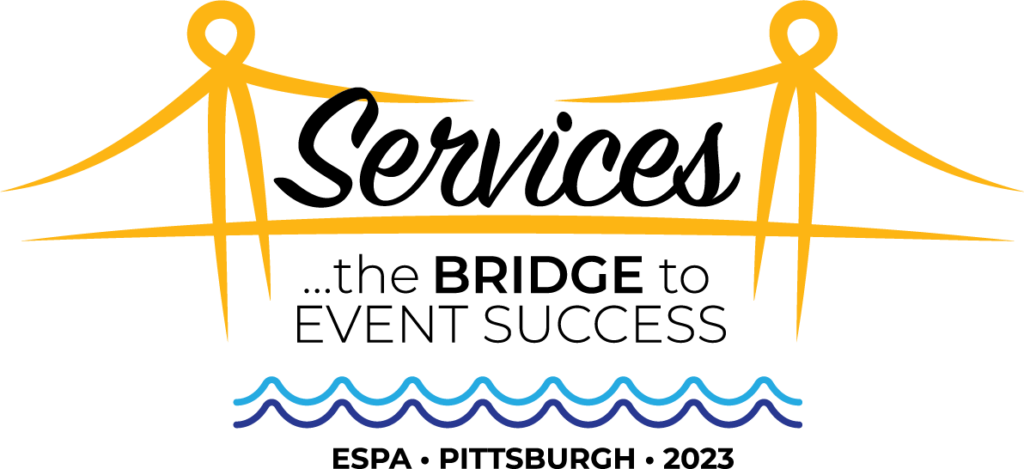 Register Now!
ESPA 2023 Annual Conference - January 20-22, 2023
Pittsburgh, PA
ESPA 2023 Annual Conference
January 20-22, 2023
The Westin Pittsburgh
Pittsburgh, PA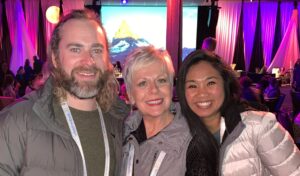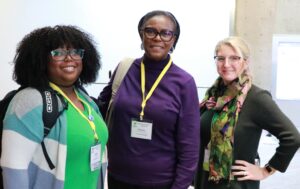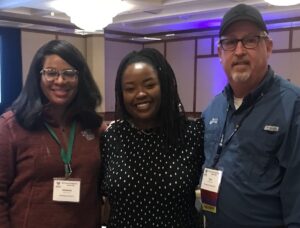 Event Service Professionals: Join us for the only education and networking event focused just on you!
On January 20-22, Event Service Professionals from across N. America will gather together for the 2023 Annual Conference. At ESPA, our education and networking are created specifically for Event Service Professionals. From breakout sessions & roundtables to keynotes & mobile workshops, we will keep you engaged, informed, and connected.
New this year – In addition to our track for those in Leadership positions, we are offering tracks for those new to event servicing, and one focused on servicing sports events. 
Whether you are with a DMO or Venue (Convention Center, Hotel, Conference Center), this is YOUR conference.
ESPA Celebrates 35 Years!

 
1988-2023
Stay tuned for details on our celebration!
Since becoming a member of ESPA, I have learned so much and grown in my profession. The monthly webinars, annual conference and lifelong connections are worth the membership. I am currently Co-Chair for the Continuing Education Committee, as well as a member of the Board of Directors. I love that ESPA is an advocate for event service professionals, and the only organization that does. As our 2023 Annual Conference theme says, "We Are the Bridge".
– DeShawn Fitzpatrick, CMP, Senior Client Services Manager, Visit Houston
ESPA is the sole organization which truly speaks to me as an event services professional. It gets what we do and supports us with relevant educational topics and valued networking with our like peers.
– Carol Gagnon, CMP, CEM, Director of Event Operations, Massachusetts Convention Center Authority
We look forward to seeing you in Pittsburgh!
Featured Speakers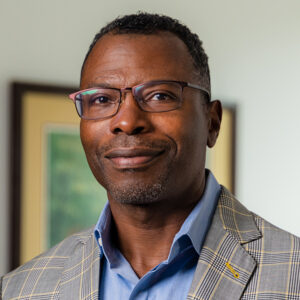 Elliott L. Ferguson, II, President & CEO, Destination DC
Opening Keynote
Event Services – Making the DEI Connection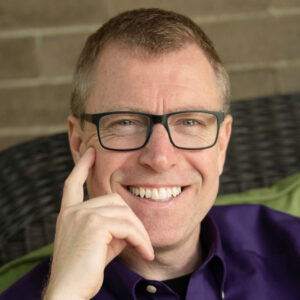 Paul Wesselmann, MA
Closing Keynote
WE GOT THIS! Thoughts for the Trip Home
Elite Partners: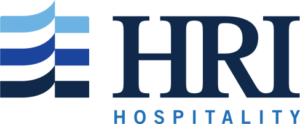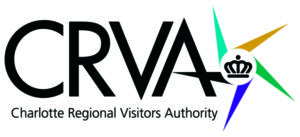 Partners: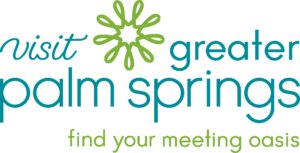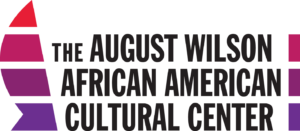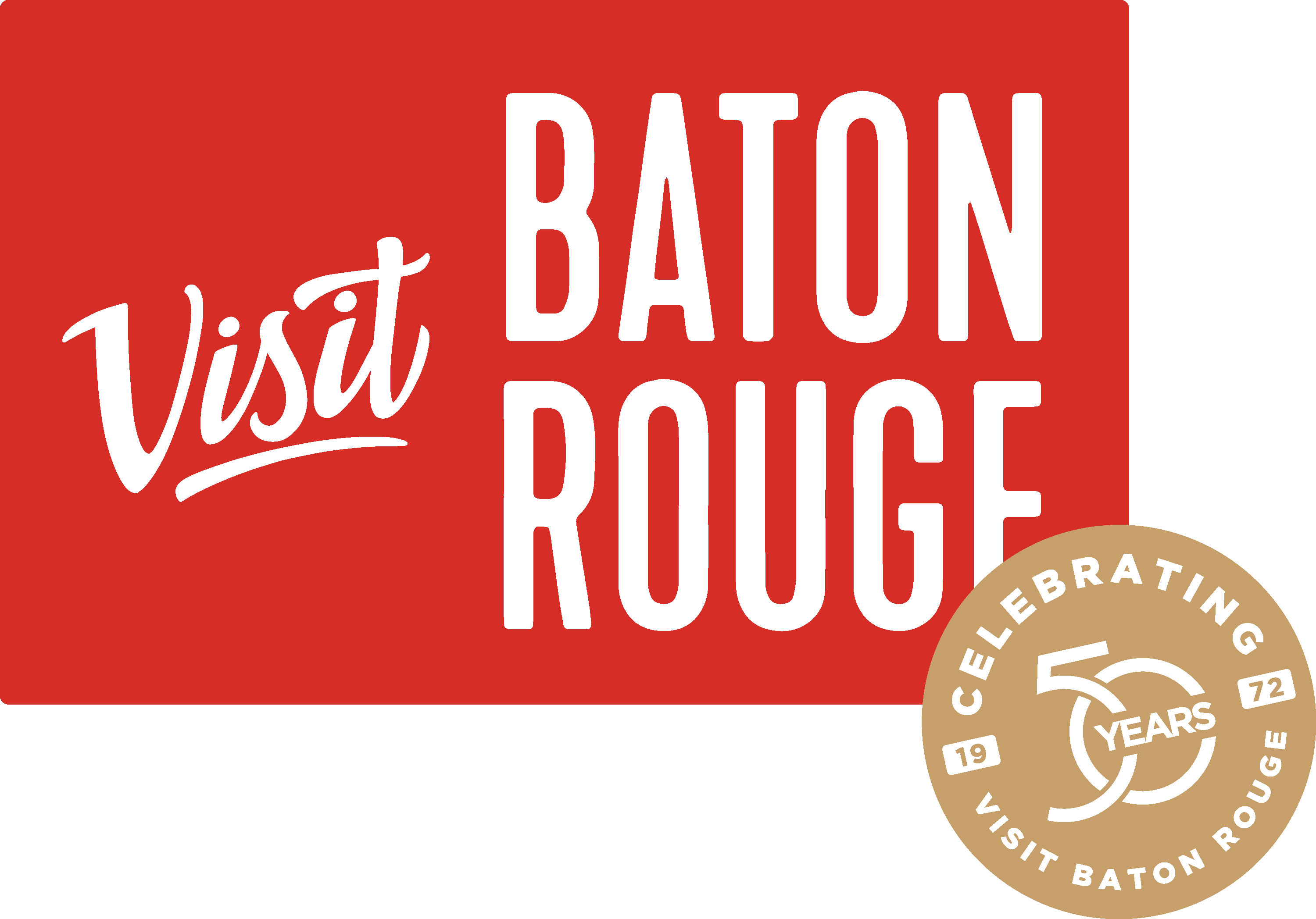 ESPA Friends:

Join us as a sponsor of the Event Service Professionals Association Annual Conference!
Members of ESPA make their own purchasing decisions and have influence on tens of thousands of meeting planners who hold events at their venues and destinations. The exposure is tremendous – and we can find the perfect partnership with your business to make the experience with ESPA truly successful.  Contact Lynn McCullough if you are interested in learning more.
Leaders Program
Associate Director, Director, VP attendees – Join our Leader program! 
Don't miss this great opportunity to collaborate and learn with your fellow peer leaders   
Friday afternoon, January 21, 2:00-5:00pm. Featuring

Fire Up Your Team, Skills and Culture

, with Mike Robertson, Fired Up Culture.

 

Saturday:

 

Join roundtables dedicated to topics that are impacting leaders in Event Service positions.
Note: The Friday session is an optional program with a fee of $50. 
Optional Off-Site Programs
Friday Afternoon Tour Sign Ups
(Each activity is optional. Additional fee required. Space is first come, first served, so sign up early to secure your spot)
Pittsburgh Historic Market Food Tour – Friday, January 20, 1:00-3:30, $45
The Strip District tour features a behind-the-counter look at a variety of eateries in Pittsburgh's historic market district. This tour links local history with the eating establishments peppered along Penn Avenue with taste samples from around the world including Italian pastries, Mediterranean and Polish specialties, European meats, and cinnamon bread. There will be walking with this tour.
Hometown Heroes Tour – Friday, January 20, 1:30-4:00pm, $70
On this tour, we will visit landmarks, attractions, and neighborhoods to learn and experience the LOVE that Pittsburgh has for its many hometown heroes.
Brews and Pews Tour – Friday, January 20, 2:00-5:00pm, $80 (includes beer and pierogi tasting)
This fun tour features two unique church tours, St. Anthony, and St. Patrick's. Also included is a Pierogi and Beer stop at the Church Brew Works in Lawrenceville – a "one of a kind" once Catholic church which is now a microbrewery

Saturday Evening Outing Sign Ups – Have Fun in the 'burgh!
We are offering three organized group outings on Saturday night. For anyone that would like to do dinner on their own or with colleagues, Visit Pittsburgh will provide a list of restaurants to help with your planning. 
(Each activity is optional. Additional fee required. Space is first come, first served, so sign up early to secure your spot)
Join us for an evening of Food & Jazz at Con Alma – $65
Space is extremely limited for this option.  The group will venture up Penn Avenue to the classy Con Alma Restaurant & Jazz Bar. We will have a table reserved for dinner with a live jazz performance in this intimate venue. Fee includes dinner, one cocktail and music. 
To sign up, select this option on the ESPA Registration site.
6:30pm – Rooftop Cocktail & Dine at Sienna Mercato – $75
On this evening, we will have a group dine together at nearby Sienna Mercato, a fun three story eatery, with the top floor being a rooftop bar (climate controlled!). Attendees can go at their leisure to meet on the rooftop and have a cocktail. The group dinner is pre-planned on the second-floor restaurant, Mezzo. Fee includes dinner and one cocktail with dinner. 
To sign up, select this option on the ESPA Registration site.
Laughs on the Burgh Bus – All Aboard! – $40
ESPA will have its own party bus! This will be a fun evening of laughs with your fellow ESPA members. A local comedian will join the group on the 'Burgh Bus and will give some fun Pittsburgh facts on the tour, mixed with a whole lotta laughs. Tour is from 7:30-8:30pm. (Note: this outing does not include dinner, it is "after-hours" fun; there are many restaurants near the hotel to dine first, then meet up with the 'Burgh Bus at 7:30.) 
To sign up, select this option on the ESPA Registration site.
Please note to receive Continuing Education (CE) Credits for attending sessions, you must pre-select all sessions during the registration process. Only sessions listed on the agenda with a CMP Credit noted will be eligible for CMP Credit. You may add/delete sessions prior to the conference. You will only have CE Credits tracked for those sessions you selected. Following the conference, your sessions will be listed in the My ESPA Portal under the "My ESPA" drop down on the "My Continuing Education" page.
For individual registrations, visit My ESPA Portal to register, and for group registrations, please see below.
Registration Rates
The following are the ESPA Conference Individual registration fees: (Note: Members whose companies are Organizational members of ESPA, and who are registering 3+ people see below for group registration fees.)
Participation in the optional Leadership Track: $50 fee
Advance Discount (Register by November 18)
General
Active ESPA Member
$695
$805
Non-Member
$755
$855
One-Day Member (Either Saturday OR Sunday) (You may only register at this rate for one day)
$350
$375
One-Day Non-Member (Either Saturday OR Sunday) (You may only register at this rate for one day)
Special ESPA Introductory Rate!
$350
$375
Student Rate (must provide proof of full time student status upon request. Not applicable if working in a full-time professional position.)
$150
$150
ESPA Organization Member Registration fees:
| # of People attending from your company | Advance Discount (Register by November 18) | General Total Rate |
| --- | --- | --- |
| 3 people | $2,055 | $2,385 |
| 4 people | $2,700 | $3,140 |
| 5 people | $3,325 | $3,875 |
Conference registration cancellations received in writing by December 16, 2022 are eligible for a 50% refund on the ESPA Registration fee only. There are no refunds for cancellations received after this date; this includes cancellations that occur due to weather or other day-of air travel delays or cancellations as it is understood that ESPA has already included you in counts for F&B and other arrangements and therefore is responsible for all costs related to attendance. Substitutions are accepted.
Please review our ESPA Consents & Code of Conduct.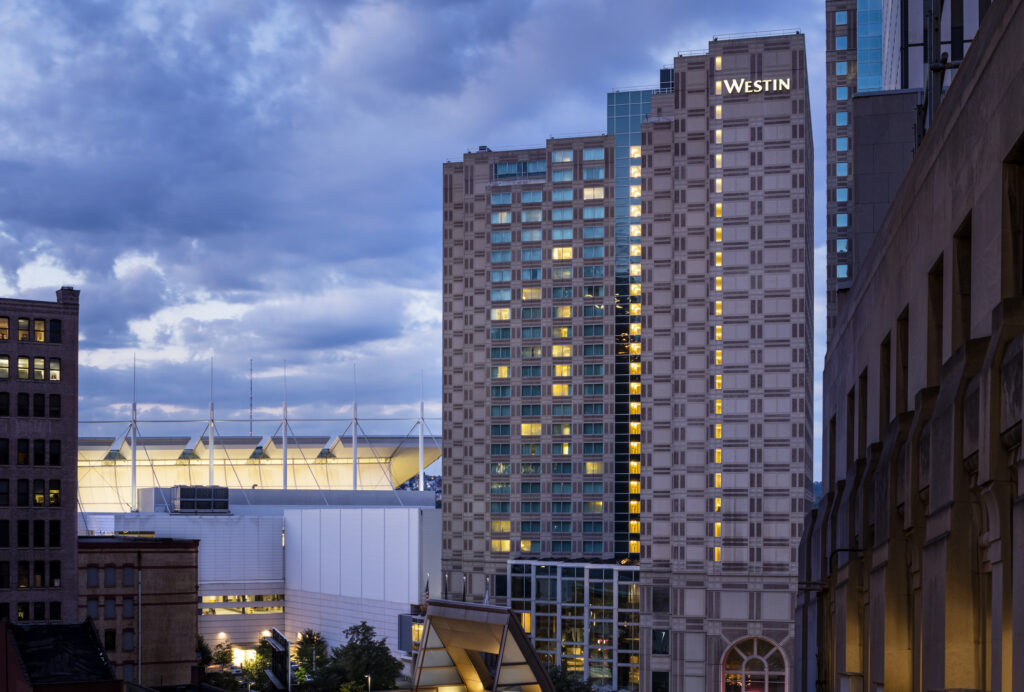 Our Host Hotel – The Westin Pittsburgh
An icon in the Steel City, The Westin Pittsburgh is an urban oasis brimming with modern style. Welcoming hotel guests with curated amenities, design-forward accommodations, and an enviable downtown location, we offer everything you need for a relaxing and fun hotel stay. Located walking distance to the lively restaurants and shops of the eclectic Strip District, we are also just minutes from Heinz Field, PNC Park, PPG Paints Arena and Cultural District with Andy Warhol Museum and Heinz History Center. Light-filled and welcoming, our hotel rooms and suites offer signature details like the Westin Heavenly® Bed and Heavenly® Bath. Enjoy your morning coffee and breakfast at on-site Starbucks and stop by Bill's Bar and Burger for mouthwatering American classics for lunch or dinner. Reenergize in our WestinWORKOUT® Fitness Studio, fully equipped with socially distant exercise and cardio equipment including Peloton bikes.
Book your group rate for ESPA's Annual Conference
Rate: $159

Our Host CVB
VisitPittsburgh is our local destination host for the 2023 Conference. And they are going to show off their town! Below are some helpful links to help you get to know Pittsburgh and be sure to sign up for one of our Friday afternoon tours or Saturday evening outings (see the schedule for details). 

More links to learn about Pittsburgh:
A Bridge to Wellness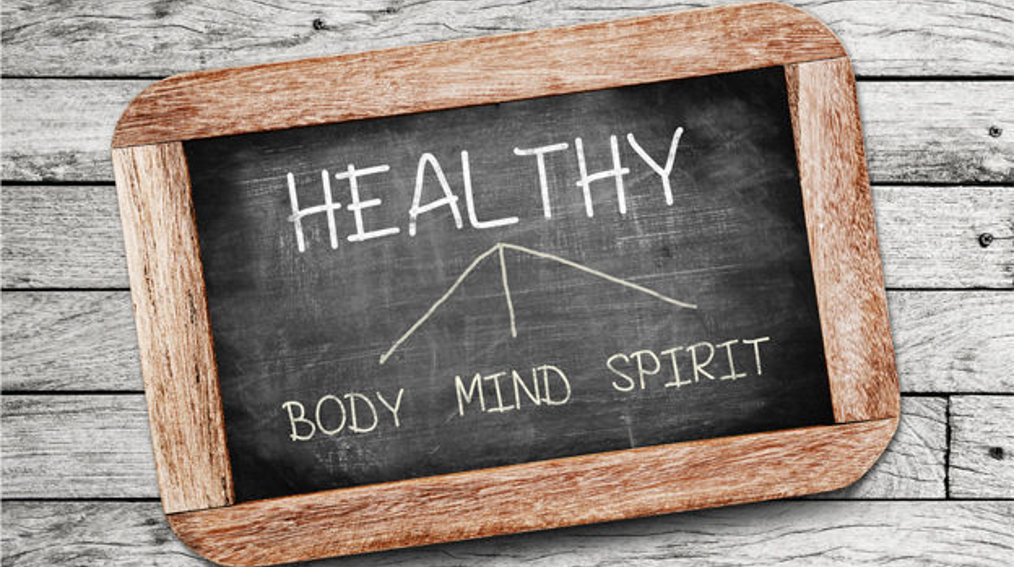 ESPA has your wellness in mind during your stay in Pittsburgh.
Fitbit Challenge – Count Those Steps! You will be invited to join our Conference Fitbit challenge through an email communication prior to the Conference. For those that do not have a Fitbit, you can also download the app to your smart phone. Fitbit will be giving away 4 Fitbits to the top four steppers!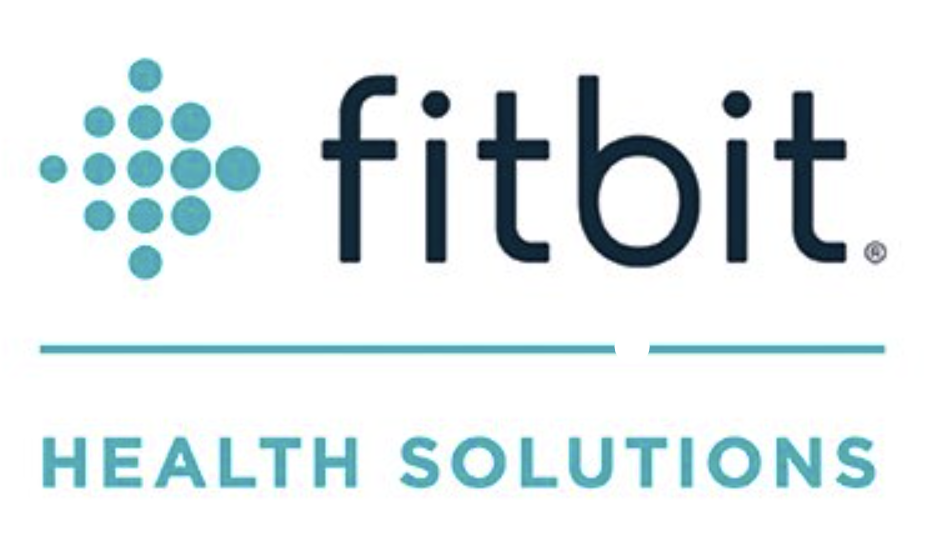 Health + Wellness: Sound Bath + Breakfast, Sponsored by Visit Greater Palm Springs
Start off your Sunday at 7:00am with a wellness activity that is growing in popularity. Sound baths have seen a rise in popularity, thanks to the purported benefits of soothing stress and tension. This morning, immerse yourself in a blissful Sound Bath that melts away stress and anxiety. You will lie in total comfort as sound vibrations from singing bowls, gongs, and ocean drums wash over you, inducing deep relaxation and promoting healing from within.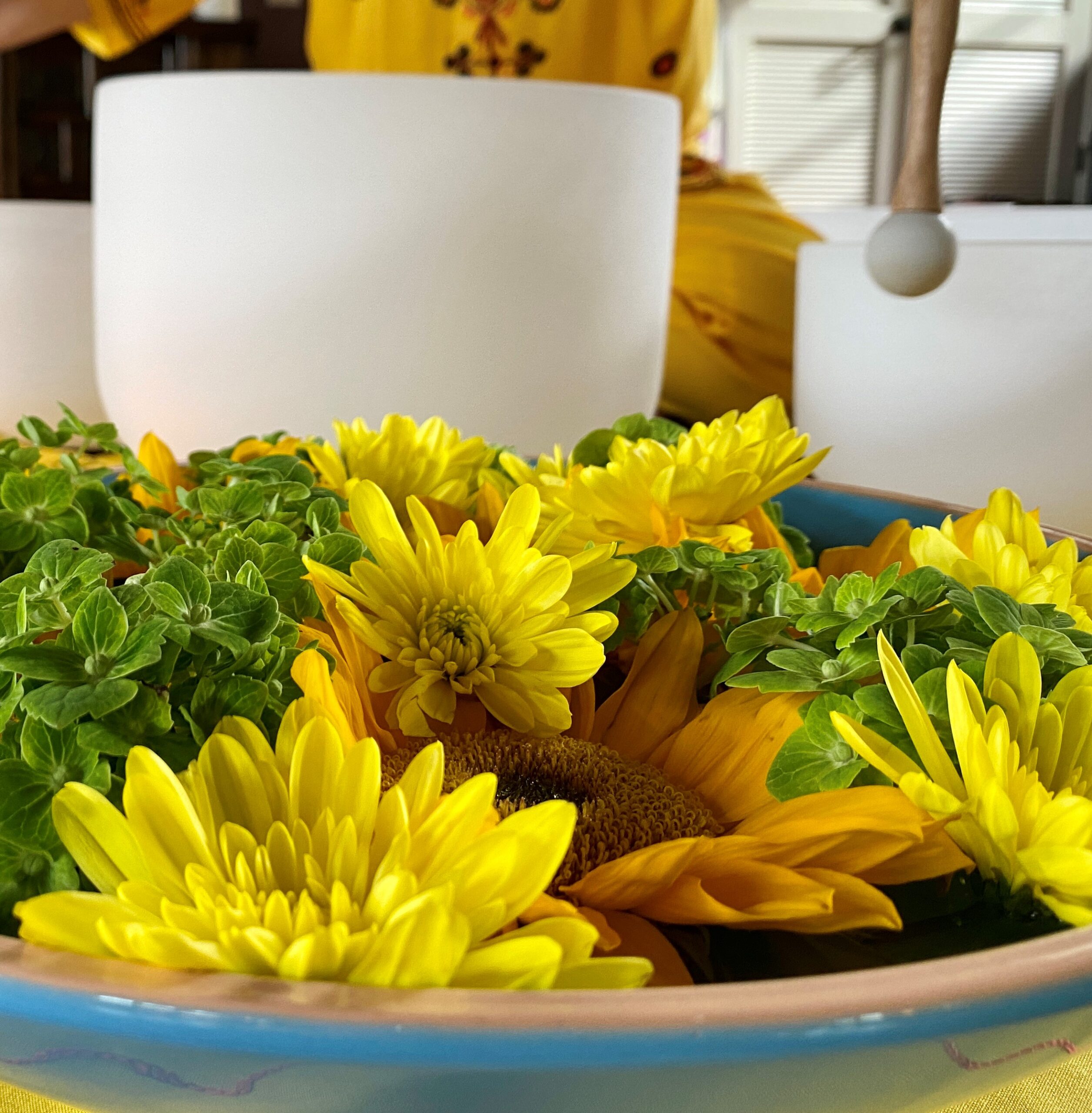 Monique concludes this 60-minute sound journey with a beautiful violin serenade that gently awakens you to a more relaxed reality. ESPA will provide a healthy breakfast for you to take on-the-go to participants following the session, giving you ample time to return to your room and prepare for the 9:00am conference sessions. 
(Space is limited, sign up early to secure your spot!)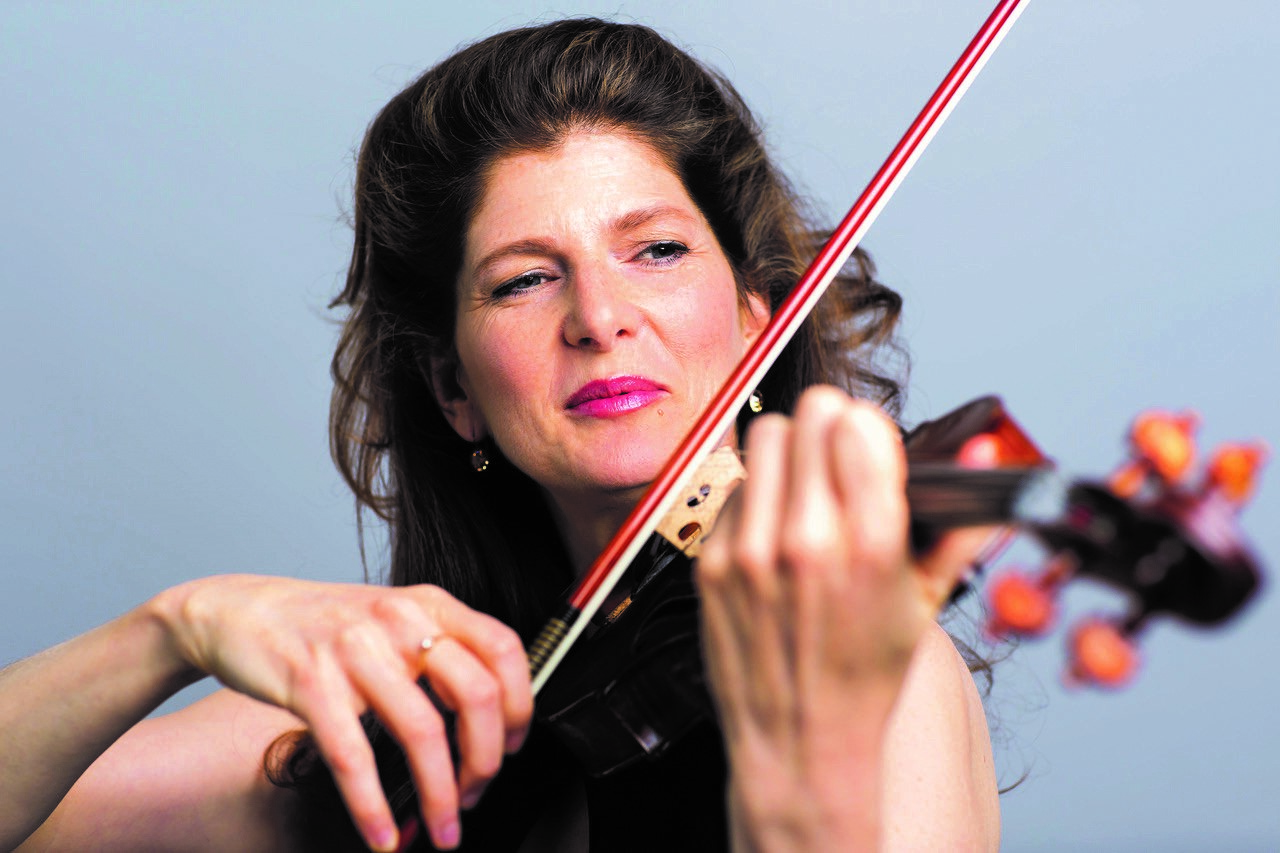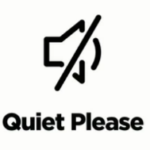 ESPA will offer a Quiet Space for those who may be sensitive to light or sound, or who just need a quiet break between sessions to rejuvenate without the need to go to your room to do it.
Healthy Meals and Lots of Water!  In addition to the above programs, we will be sure to select healthy options for attendee meals, and will have lots of H20 available!  Be sure to bring a portable water bottle so you can keep hydrated as you ramp up those steps!  
Safety
ESPA will evaluate the current environment, local conditions as well as local and state requirements at the time of the Conference. Currently, we do not have a requirement to show proof of COVID vaccine or a negative test. We also do not currently have a mask policy in place. We will continue to monitor this and will notify registrants if this changes. Safety for our attendees is our priority. 
Hand sanitizers will be available throughout the meeting. As always, to create a safe environment, attendees are asked to self-monitor for symptoms of COVID or Flu prior to departure and daily on site. If are experiencing symptoms, we ask that you do not travel to the event and if you are already on-site, please refrain from participating in any part of the event.