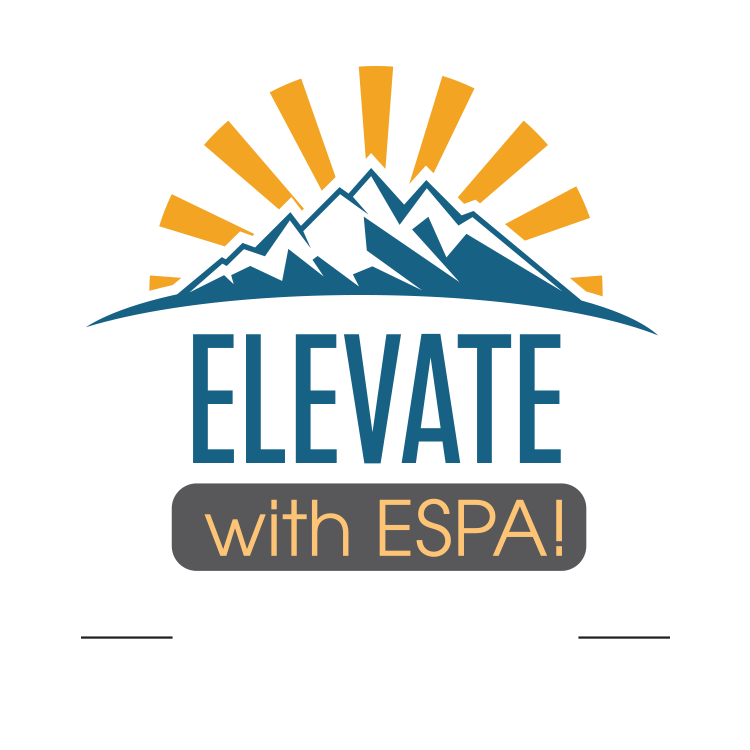 Thank You for Joining Us!
January 10-12, 2020
ESPA 2020 Annual Conference
January 10-12, 2020
The Westin Denver Downtown
Denver, Colorado
We will have great sessions for maximum interactivity and discussion among members! Look for ample breakout opportunities to find the right session for your interests. Again in 2020: A leadership track with sessions custom planned for the interests and needs of attendees at Associate Director level and higher.

ESPA offers valuable continuing education credits! As a CMP Preferred Provider, our aim is to make the earning of credits seamless for you! Sessions are pending approval from the Events Industry Council and will be noted on the schedule once approved.
Again this year we will have opportunities for people in similar disciplines to network together – Small, medium, large CVB, Center and Hotels – as well as great common spaces for one-on-one networking and meeting new services friends. Mobile workshops will take you out of the classroom for interactive learning.
Check back soon to learn what our community support initiative will be in 2020!
Keynote Speakers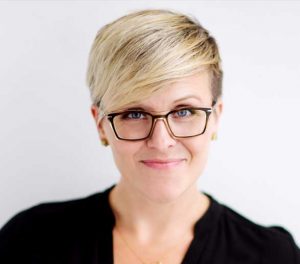 Opening Keynote
Melanie Spring
Lead with Confidence
It's all about showing up.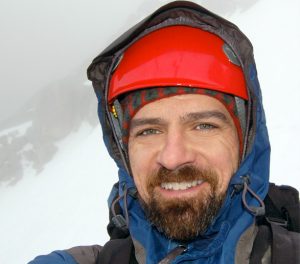 Sunday Keynote
Jim Davidson
Everest Resilience – Overcoming Adversity & Reaching High Goals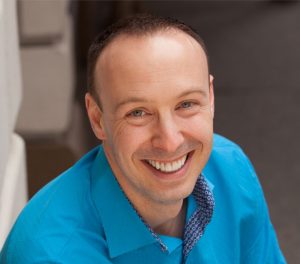 Closing Keynote
Judson Laipply
Lead Your Evolution
Industry Speakers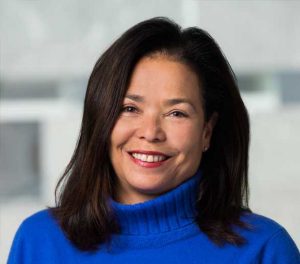 Nan Marchand Beauvois
Managing Director
Meetings Mean Business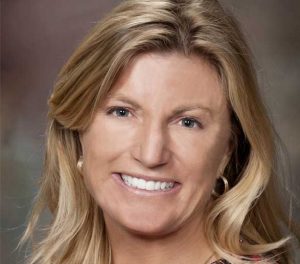 Annette Gregg, CMM, MBA
Regional Senior Vice President, PRA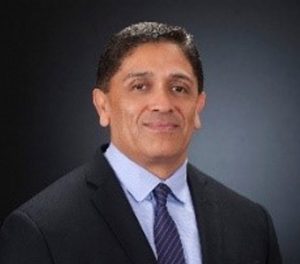 Mark Herrera
Director of Education
International Association of Venue Managers
Interested in sponsorship? Email ESPA HQ for details today.
All
2020 Event Sponsors
2020 Elite Sponsors
2020 Premier Partners
Schedule of Events
Optional Sightseeing Tour: Red Rocks Amphitheater
Optional Sightseeing Tour: Banjo Billy's History Tour
New-Comers Reception – by Invitation
Welcome Reception – Let's Elevate in Denver!
Optional Event: Downtown Pub Crawl
Opening Session, Elevate with ESPA!

Opening Keynote: LEAD with Confidence, Presented by Melanie Spring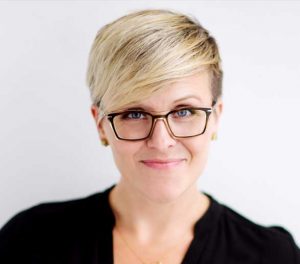 LEAD with Confidence
It's all about showing up.
Great leaders have two things in common: presence & courage. Leadership is not something you learn in a classroom setting. It's something you become by how you evolve as a human being. You don't have to be the boss to be a leader – you don't even have to manage anyone. Bosses climb the ladder of a company, while leaders spend the time working on themselves. They become the person their team needs as a leader. They show up for themselves so they can show up for others.
As ee cummings said, "It takes courage to grow up and become who you really are." This keynote speaks to those who are ready to step up their game. It'll give you a fresh perspective about what it truly means to lead and how you can put it into practice right away – at this event and when you get back to the office.
You'll walk away with:
 a renewed perspective on leadership
an action plan for how to become a great leader
a set of steps to help your team grow as leaders
the sense that you can get everything you want… and more.
Your team, your clients, your partners – your HUMANS – need to hear your big ideas and see you show up for yourself and show up for them. It's up to YOU to lead with confidence.
CMP Approved: Domain F – Stakeholder Management

Leadership Track – Melanie Spring workshop: ROCK YOUR PITCH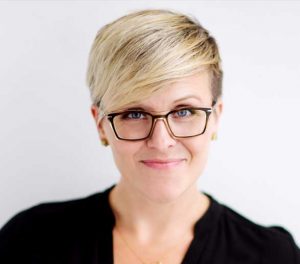 NOTE:  This session is being offered only for those at Associate Director level or higher.  There will be an additional $69 fee inclusive of the two-day Leadership Track. 
ROCK YOUR PITCH
Make them put their phones down.
You've got lots of ideas – great big ideas you know could change minds, crush the status quo, and make the world a better place. You're a leader who can MAKE or SAVE your company more money. Your ideas could attract and retain your best people. You could make a bigger impact in the world. All you need to do is get up & share the "how."
First, you have to figure out how to get them to find you more engaging than their phones. Then, you will have to put on your leadership "suit" and make them believe in your confidence. Finally, you'll persuade them to do what you want without them feeling like you're selling them on anything. Sounds impossible? Nah.
Let's get you outside your comfort zone & get you fully in your own skin to be YOURSELF on whatever stage you're put on. In front of one person, a board room, or a ballroom. True confidence and courage come from within. You already have what it takes to be a rockstar presenter – all you need is the methodology to perfect your pitch and deliver it as YOU. Join Melanie for a deep dive into just how to make them put their phones down while you rock your pitch.
CMP Approved: Domain F- Stakeholder Management
Three Concurrent Sessions – Select Your Session During Registration
1) Meeting Planner Q&A Roundtables – SESSION FULL
We've got questions, let's get answers! In this session, we will have separate tables for CVBs, Centers and Hotels to allow for a deep dive and a more custom one on one Q&A experience with meeting planners. NOTE: Space is limited, dependent on the number of meeting planners participating.
CMP Approved: Domain A – Strategic Planning
2) It's a Small World Afterall – Working with International Planners
Presented by Colleen A. Rickenbacher, CMP, CSEP, CPC, CPECP
Author of Be On Your Best Cultural Behavior
Co-founder of Global Protocol, Etiquette & Civility Academy
Events Industry Council Hall of Leaders Inductee
MPI RISE Award – Meeting Industry Leadership
Have you ever had a client that was internationally based? In this session, you will learn proper etiquette in working with international planners as well as cultural differences and communication techniques and preferences. Additionally, we will review terminologies that can sometimes differ from those used in N. America.
CMP Approved: Domain F – Stakeholder Management
3) Everyone is Welcome: Making your Destination Accessible & Inclusive
Learn to work within your destination or venue to ensure attendees with special requirements are understood and accommodated. This includes sensitivity training, working with partners and empowering your organization to make sure all people can experience the meeting or destination the same way. Accessibility and inclusivity are about accommodating all clients from people with food allergies, to those that identify as another gender.
CMP Approved: Domain G – Meeting or Event Design
Three Concurrent Sessions – Select Your Session During Registration
1) A Better Way to Great
Presented by Dean Savoca, Savoca Performance Group
In the frenetic pace of the hospitality industry, personal drive and ambition are vital to success. Type A's thrive. Being indispensable is tantamount to being great. However, a "doing more gets you more" mindset can blind you to your own intuition and insight. It can even inhibit your productivity, hurting your bottom line, your relationships, and even your health. If you find yourself frantic, distracted and overwhelmed instead of being grounded, focused and fulfilled, you may have reached a tipping point, where your drive to succeed can actually hinder your performance – and ultimately, your results. There is a better way.
recognize the signals of your own tipping point
reflect on the perspective shift that challenges the belief of "doing more gets you more"
discover your path that can lead to better performance and fulfillment
While this message is entertaining and inspiring, it addresses some of the most serious professional and personal issues hospitality industry professionals face today – overwhelm, anxiety and stress. With hospitality jobs listed in the top 5 most stressful professions, thousands of hospitality professionals' projects, careers and health are affected by these problems. In fact, they're such a part of the fiber of this profession that some even consider them badges of honor. But we know now that not addressing these issues in a practical way leads to loss of productivity, poor performance, burnout, and even health issues. This is not a presentation full of tricks and hacks. Rather, it's the insight from one hospitality professional's/performance expert's personal experience of how he's identified his better way to great by addressing his own busy-ness and overwhelm and learned to do less. And his results? They're better than ever.
CMP Approved: Domain F – Stakeholder
2) Planning Sports Events through the Eyes of the Team
So you thought you knew what a sports team needs when visiting your venue or destination, right? In this session you will hear from speakers representing sports team or affiliations and learn from them directly about what they look for in choosing a site, on site execution and post departure follow-up.
CMP Approved: Domain G – Meeting or Event Design
3) Now You See it, Now You Don't: The Role of Hospitality Professionals in Identifying and Responding to Human Trafficking
Presented by AnnJanette Alejano-Steele, Ph.D., Associate Dean, College of Professional Studies, Metropolitan State University of Denver
Hospitality professionals can play a critical role in identifying and referring people who may have been trafficked, and are integral to supporting employees and survivors who may go unseen. There has been limited attention on the information and training needs of individuals in the hospitality industry to support their participation in anti-trafficking efforts locally and nationally. When hospitality industry professionals are not properly trained to recognize trafficking, the crime goes unnoticed and therefore unpunished. Sex and labor trafficking victims can appear with chronic/ neglected injuries as well as severe mental health consequences; many are abused into silence. Since traffickers exert near complete control over victims, points of contact with hospitality industry professionals represent crucial opportunities for victim identification and intervention. Because of the likelihood that trafficked persons will require support and identification while they are in a trafficking situation, there is every reason to invest in providing hospitality professionals tools to identify and support the safety of trafficked persons and related populations.
Learning objectives:
1. How human trafficking presents nationally and in frontier, urban and rural areas
2. How to recognize the red flags and behavioral cues.
3. Root causes and local resources to support survivors, and how to report concerns.
4. The importance of protocol development within the hospitality industry
CMP Approved: Domain A – Strategic Planning
Networking Lunch with Peer Groups (Center, Hotel, CVB)
ESPA Annual Business Meeting

General Session: Emergency Preparedness: Exceptional Focus, Performance & Control in Extreme Situations, Presented by Mark Herrera, Director of Education, IAVM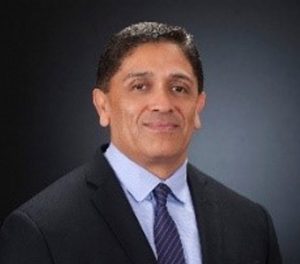 This session will give you the tools to augment your situational awareness to mitigate risk through guest service Interjection. You'll learn to increase your observational capabilities of anonymous behavior and identify behavior patterns not conducive to your venue environment. You'll also hear about the current threat level facing venues and how to establish increased mental preparation, response, and mitigation to possible threats and learn about the current security initiatives.
CMP Approved: Domain C – Risk Management
Break then gather for Mobile Workshops
Mobile Workshops – Select your Mobile Workshop During Registration
Please note that space is limited for each Workshop and they are on a first-come, first-served basis so register early! Due to space limitations, you must attend the one that you are pre-registered for.
We will take our education out of the ballroom for this afternoon's sessions. Groups will meet at the hotel then travel as a group to their designated workshop.
1. Collaborative Partnerships and Sustainability at the Colorado Convention Center
After one expansion and a second quickly approaching, the Colorado Convention Center relies on a network of partners to ensure a successful operation. Come learn about this LEED certified building and how they collaborate with The City of Denver, VISIT DENVER, Centerplate Catering, RAFT Colorado, meeting planners and many others to ensure the best customer experience. This workshop will include expansion updates, sustainability highlights and an in-depth tour showcasing best practices.
CMP Approved: Domain A – Strategic Planning
2. Collaborating for an Active and Safe Downtown Environment – WORKSHOP IS FULL
What makes a visitor experience a great one, is making sure that it is a safe one as well. Denver is ranked as one of FBI's safest big city downtowns in the US. We hold this ranking because Denver Mayor Michael Hancock, VISIT DENVER, the Downtown Denver Partnership and the entire downtown Denver business community are dedicated to making downtown Denver safe and enjoyable. The Free MallRide service also provides a critically important transit connector for locals and visitors to the region, moving more than 40,000 people daily during the week along the Mall. The 16th Street Mall is a primary corridor and public space for downtown Denver's 130,000 employees and 22,000 residents and is home to approximately 200 street-level retailers and restaurants, more than 10,000 hotel rooms, and the Colorado Convention Center.
Join this mobile workshop to learn about the collaborative partnership between VISIT DENVER, The Downtown Denver Partnership, Denver Police Department, RTD, and our downtown stakeholders. A panel presentation will explain our successful Security Action Plan and other initiatives focused on infrastructure, communication, education, strategy and management. Learn about newly developed programs and resources strategically dedicated to make sure our downtown area continues to be a vibrant, fun, safe and enjoyable place for our visitors and convention attendees!
CMP Approved: Domain C – Risk Management
3. CBD in the Hospitality Industry
Hotels and caterers around the nation are tapping into the $2.1 billion cannabis market. Learn about the different types of CBD and how it is being used in the hospitality industry and the trends popping up not only in states that have legalized marijuana, but non-legalized states as well.
CMP Approved: Domain G – Meeting or Event Design
4. MSU School of Hospitality & Beer 101 – WORKSHOP IS FULL
There aren't many universities around the county that offer a LEED Gold hotel and restaurant, a commercial conference space and a state-of-the-art beer laboratory on their campus. Tour this facility while learning about the opportunities and programs offered to hospitality students. Following the tour, come together in one of MSU's classrooms and learn about various beer styles through a demonstration and tasting created by MSU's very own student population.
CMP Approved: Domain G – Meeting or Event Design
5. Go the Extra Mile – WORKSHOP IS FULL
VISIT DENVER's "GO THE EXTRA MILE" program is the largest and most ambitious city-wide hospitality training in Denver's history. Learn about this program that trains our front-line staff to deliver exceptional hospitality to everyone they encounter and become champions for the city's tourism industry. Join speaker Josh Davies, an award-winning speaker, as he guides the group on not only on how to engage your front-line staff, but how you can GO THE EXTRA MILE as a Convention Services Manager, or Event Manger at a hotel or center.
CMP Approved: Domain E – Human Resources
6. Denver Makers: Working with Partners to Tell a Story – WORKSHOP IS FULL
Join us at Wynkoop Brewing Company as VISIT DENVER's Marking VP and Partnership Director present on how to engage your membership/partners to help promote and sell your city. VISIT DENVER uses local products, resources and partners to brand our city to our clients. This is done in marketing campaigns, sites, events, onsite and amenities. Telling your community partners stories can not only engage your partner base, but it can brand your city.
CMP Approved: Domain F – Stakeholder Management

Reception: Mile High "Moon" Shine and Alpenglow, sponsored by Visit Denver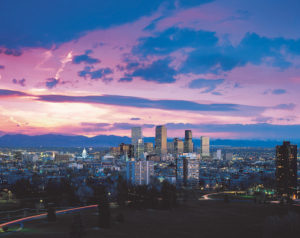 Sponsored by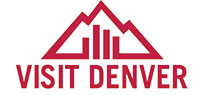 Join us at The Denver Performing Arts Complex for a phenomenal evening – and experience the unique sights, sounds and tastes of Colorado. This "Moon" Shine & Alpenglow inspired affair will have you glowing with excitement amidst the interactive elements throughout the evening. We can't wait to celebrate with you in the Mile-High City!
Health + Wellness – Details coming soon

Opening Keynote –Overcoming Adversity and Reaching High Goals, presented by Jim Davidson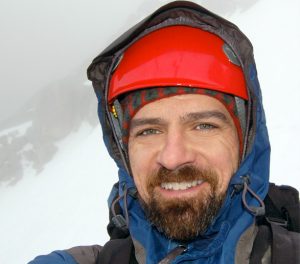 During his first Everest attempt in 2015, Jim and his team were trapped at Camp 1 by massive earthquakes and avalanches. After recovering from this huge setback, he trained even harder and returned in 2017 to summit Mt. Everest.
Work, life and climbing always include change, challenge and uncertainty. Struggling up Mount Everest reveals how resilience allows you to overcome adversities and can reach high goals. In this thrilling keynote, Jim shares hard-won resilience lessons on how you can:
Adapt to change
Face uncertainty
Overcome challenges
Recover from setbacks
Jim's resilience was also tested by a tragic mountaineering accident that forced him to climb alone up an overhanging ice wall to escape from an 80-foot deep glacial crevasse. Jim's survival epic was made into an episode of the hit TV series "I Shouldn't Be Alive" (Discovery Channel), and it was shared in Jim's New York Times best-selling book The Ledge. From his intense experiences, Jim distills how to:
Cultivate a resilient mindset
Leverage your personal resilience
Increase your resilience through post-traumatic growth
Persevere and become more
This motivational keynote will inspire you to reach your highest goals.
CMP Approved: Domain F – Stakeholder Management

Leadership Track – Jim Davidson: Resilient Teamwork and Resilient Leadership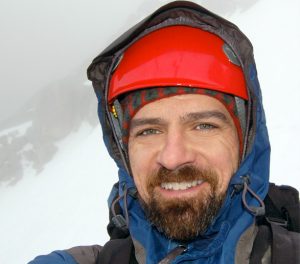 NOTE: This session is being offered only for those at Associate Director level or higher. There will be an additional $69 fee inclusive of the two-day Leadership Track.
On his remote expeditions, Jim has encountered many teamwork and leadership challenges. During remote rescues and evacuations, the pressure increases, uncertainty grows, and team dynamics become strained. High-performing organizations face these same teamwork and leadership conditions in today's fast-paced, ever-changing world.
By examining several real-world mountain rescue scenarios, Jim facilitates an invigorating, interactive workshop that has your team working together to resolve leadership and teamwork challenges. Some of the difficult rescues that Jim has helped with include:
Solo mountaineer with severe altitude illness at 19,200 feet on Denali (Mt. McKinley)
Hiker who fell 70 feet into a boulder field at 13,000 feet in Colorado
Climbers trapped at 19,900 feet on Mt. Everest
In this hands-on workshop, Jim uses engaging storytelling and vivid visuals to bring these scenarios to life. Then, he has attendees work to resolve the dilemmas by having them:
Debate how to be a resilient team member
Identify traits of resilient leaders
Examine their own resilience strengths and weaknesses
This energizing workshop includes interactive sessions with small group work, large group facilitation, and individual self-reflections.
Attendees will vigorously engage with the process because these are real teamwork challenges (not board games or simulations). This energetic scenario will be brought to life by Jim's intense videos, photos and first-hand experiences.
CMP Approved: Domain E – Human Resources
Three Concurrent Sessions – Select Your Session During Registration
1) Meeting Ethics: Back to the Basics
This session goes "back to basics" and covers considerations in working and communicating with a planner, how to handle government groups, and other general ethics topics as it relates to the events industry including for internal operations (ex. using documentation to record and escalate areas of concern within your organization).
CMP Approved: Domain A – Strategic Planning
2) Color Outside the Lines
"In Order to be Irreplaceable, One Must Always be Different" – Coco Chanel
Let's discuss how to chuck the 'box' and be the square peg in a circle! How to keep site visit, pre-cons, meetings and networking experiences exciting, different and memorable!
CMP Approved: Domain G – Meeting or Event Design
3) Planner Communications: BE PEOPLE SMART and Watch Client Relationships Soar
Presented by Dean Savoca, Savoca Performance Group
Understanding your communications style and how it relates to your client's style will improve your relationships, productivity and working environment. Getting to know their approach – and adapting yours – will result in higher productivity and better results, even when difficult conversations are required. Understand and improve your Emotional Intelligence, become more aware of your own behavior style, and learn to adjust your style to adapt to your clients'.
CMP Approved: Domain F – Stakeholder Management

General Session: Meetings DO Mean Business, presented by Nan Marchand Beauvois, Managing Director, Meetings Mean Business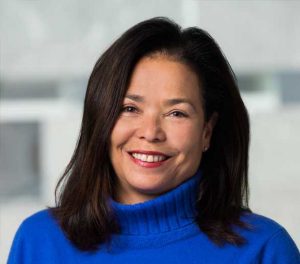 Meetings Mean Business is an industry-wide coalition to showcase the undeniable value that business meetings, trade shows, incentive travel, exhibitions, conferences and conventions bring to people, businesses and communities. By rallying industry advocates, working with stakeholders, conducting original research, engaging with outside voices and more, the coalition brings the industry together to emphasize its importance.
CMP Approved: Domain F –  Stakeholder Management

General Session: Using Experience Design to Create Unforgettable Events, Presented by Annette Gregg, CMM, MBA, Senior Vice President, Experience, Meeting Professionals International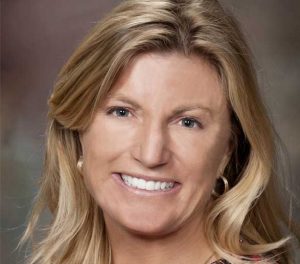 Audience expectations have changed, and we must evolve our events to meet these new demands. Instead of the traditional planning approach of leading with logistics, experience design (XD) puts the participant at the core and creates an experience around their unique needs and wants. Annette Gregg will overview the basics of XD, the evolution of the audience, and how event and meeting professionals can begin to craft powerful experiences that are memorable, and educational as well as entertaining.
CMP Approved: Domain G – Meeting or Event Design
General Session: Purposeful Meetings, Presented by PSAV
Understand how to shift the focus of meetings from expected outcomes to human centric experiences by weaving the 5 key elements of the Purposeful Meetings model:
Behavior Science
Health & Well-being
Event Design
Social Responsibility
Technology
Leadership Track: Roundtables
It's time to talk peer to peer! Join us for roundtable discussions on pre-established topics with your fellow leaders.
CMP Approved: Domain A – Strategic Planning
Perspectives – Interactive Roundtables by discipline (hotel, center, CVB)
This is a great opportunity for interactive roundtable discussions within your own discipline. And attendees will help to identify the topics! So, what do YOU want to talk about? We'll give you a way to submit ideas on-site.
CMP Approved: Domain A – Strategic Planning

Closing Keynote and Happy Hour: Lead your Evolution, presented by Judson Laipply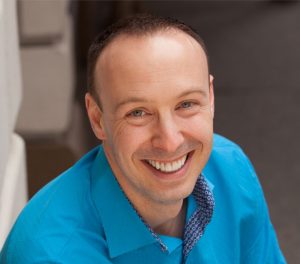 Everything changes. Not everything evolves. Every organization needs leaders who can lead the evolution.
Change is inevitable; evolving is not. Evolving means becoming a better version of ourselves, our organizations, our world by focusing on the things we have influence over.
Overcoming the adverse reaction to chaos and embracing the struggles that strengthen allow leaders to help their organizations to evolve. The world is moving faster and faster requiring a constant evolving mentality. Never rest on laurels or past accomplishments instead seeking to grow, stretch, and evolve. Learn from those that came before and refused to evolve and gain insight into how you can lead your evolution.
Complete with "The Evolution of Dance" this keynote ensures that everyone recognizes that everything changes – not everything evolves.
CMP Approved: Domain F – Stakeholder Management
After a couple days of learning, mixing and mingling, this is a great opportunity to join your fellow ESPA'ers for a casual dinner on the town in Denver — wind down together, meet some new people, and download on your Ah-Ha moments! ESPA will help to pair up attendees looking to dine with others and the Visit Denver team will have a great list of restaurants at their information table. (Sign up on-site for a table; Pay on site)
Select date to see events.
Please note to receive Continuing Education (CE) Credits for attending sessions, you must pre-select all sessions during the registration process. Only sessions listed on the agenda with a CMP Credit noted will be eligible for CMP Credit. You may add/delete sessions prior to the conference. You will only receive CE Credits for those sessions you selected. Additionally, following the conference, your sessions will be listed in the My ESPA Portal under the "My ESPA" drop down on the "My Continuing Education" page and on the new Event Industry Council portal.
Registration Rates
The following are the ESPA Conference Individual registration fees: (Note: Members whose companies are Organizational members of ESPA, and who are registering 3+ people see below for group registration fees.)
Participation in the optional Leadership Track:  $75 fee
| | Advanced Rate (valid through November 10) | General |
| --- | --- | --- |
| Active ESPA Member | $675 | $785 |
| Non-Member | $735 | $835 |
| One Day Member (Either Saturday OR Sunday) (You may only register at this rate for one day) | $299 | $325 |
| One Day Non-Member (Either Saturday OR Sunday) (You may only register at this rate for one day) | $325 | $350 |
| Student Rate (must provide proof of student status upon request) | $250 | $250 |
ESPA Organization Member registration fees:
Organization and Corporate Member group registrations fees are listed below. In order to register at the group registration fees, your company must be an Organization or Corporate Member of ESPA. Download the group registration form here.
| # of People attending from your company | Advanced Total Rate (valid through November 10) | General Total Rate |
| --- | --- | --- |
| 3 people | $1,989 | $2,319 |
| 4 people | $2,620 | $3,060 |
| 5 people | $3,225 | $3,775 |
Conference registration cancellations received in writing by December 3, 2018 are eligible for a 50% refund on the ESPA Registration fee only. There are no refunds for cancellations received after this date; this includes cancellations that occur due to weather or other day-of air travel delays / cancellations as it is understood that ESPA has already included you in counts for F&B and other arrangements and is therefore is responsible for all costs related to attendance.
THE EVENT SERVICE PROFESSIONALS ASSOCIATION
NEED HELP GAINING MANAGEMENT APPROVAL TO ATTEND?
This brochure describes the value of professional development and education for services managers. Print this out and provide it to your manager – it contains quotes from meeting planners about the value they place on their CSMs, including when making re-booking decisions.
ESPA Optional Tours
ESPA is offering four great options to experience the Queen City.
Three are on Friday – two tours are Friday afternoon and we have one option for post-Welcome Reception.
And Sunday night we will have a fun off-site dinner at Strike City.
Please note there are no refunds for tours once registered. 
Optional Tour – Fee $59 (sign up through the ESPA registration process)
Charlotte may look brand new yet, we are celebrating our 250th birthday this year. We invite you to celebrate with us on this tour and experience Charlotte's rich history, heritage and most recent accomplishments. Your group will learn how the nation's 17th largest city started out as a small village in the now bustling "Uptown" area, with unique skyscraping architecture and quaint historic homes. You will pass by places where vibrant lights, light up the night and the city rallies around all our favorite sports teams! Charlotte is now a "foodie" and "craft beer" paradise!
Check out why some people consider Uptown urban living to be some of the finest. On the tour, we will stop at the Seventh Street Station, which is an interactive architectural masterpiece filled with local, fresh goods and the Historic Duke Mansion with its newly renovated 4.5-acre garden. The last stop on the tour will be at the Levine Museum of the New South. All participants will be admitted to the museum where you will learn about the transformation of Charlotte from cotton fields to skyscrapers!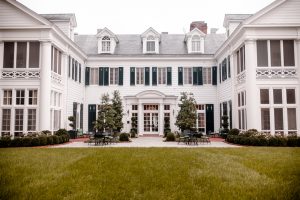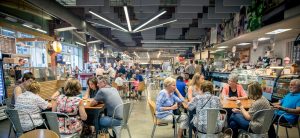 Optional Tour – Fee $50 (sign up through the ESPA registration process)
Enjoy this tour that provides a fascinating look at architecture new and old. This tour will take you back in time to experience life the way it was from the 1880s to the 1930s. Whatever you fancy, you are sure to find Charlotte's historic homes to be both beautiful and interesting. From their wonderfully designed construction, to their historic backgrounds, you are sure to find a favorite. We will visit the Historic Hezekiah Alexander Home, the oldest still existing home in Charlotte. Historic Rosedale– The home of Archibald Frew, an early Charlotte tax collector. The gardens have recently been restored to their original patterns. Lastly, VanLandingham Estates, built in 1913. The California style bungalow still holds original furnishings. The gardens are one of the oldest in Charlotte and are maintained year-round.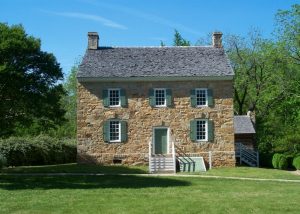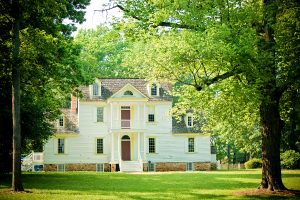 Optional Tour – Fee $75
Registration Link – sign up for this tour directly through Charlotte Brewery Tours.
This tour provides a unique experience in Charlotte, NC, as the city becomes a Craft Brewery town. After the Welcome Reception wraps up Friday evening, join other ESPA friends for an evening out and experience the craft brewery scene and have some good eats too. We will visit three breweries, and you will learn about the craft beer making process, along with the history behind each individual brewery from one of our certified tour guides! Our guides are also standup comedians so there will be plenty of laughs along the way!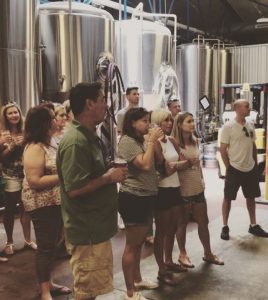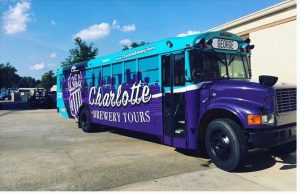 Optional Dinner – Fee $69 (Sign up through the ESPA registration process)
Let's wrap up our visit to the Queen City with a fun group outing of dinner, cocktails, and some friendly competition with bowling, corn hole and more. This is a modern bowling venue with lots of TVs, games, bars and a fun vibe. Join us! (Dinner and non-alcoholic beverages are included; cash bar)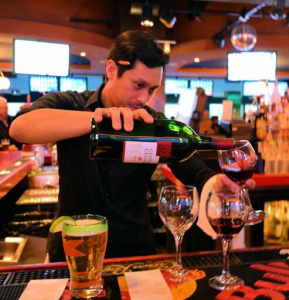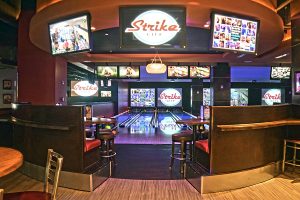 Hotel & Travel
ESPA HOST HOTEL – THE WESTIN DENVER DOWNTOWN
The Westin Denver Downtown is a dynamic destination located in the city center. Featuring a prime location steps from Coors Field, Broncos Stadium at Mile High, the Pepsi Center, the 16th Street Mall and the Colorado Convention Center, this great hotel enables guests to experience the Mile High City on their terms. Settle into upscale guest rooms and suites, which boast thoughtful details like our Westin Heavenly® Bed, pristine Heavenly® Bath and state-of-the-art technology; many also feature scenic views of the Rocky Mountains. Awaken refreshed and venture to Augusta Restaurant, where a breakfast buffet and fresh-squeezed juices are on the menu. Reinvigorate in our WestinWORKOUT® Fitness Studio or make a splash in our heated outdoor rooftop pool.
ESPA Group Rate: $159.00 Single/Double
Reserve your room prior to the December 9 Cut-off Date!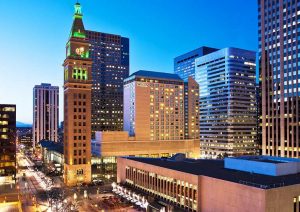 Travel Information
Attendees will fly into Denver International Airport. You can visit their web site at www.flydenver.com. There is a convenient A Line commuter train that goes directly to Union Station in downtown Denver. This is a 37-minute ride and the walk to the hotel from Union Station is a half mile. Super Shuttle offers service to downtown and of course Uber/Lyft and Taxis are also available.
DENVER, HERE WE COME!
Welcome to Denver, The Mile High City, where 300 days of sunshine, a thriving arts and culture scene, diverse neighborhoods, urban adventure and natural beauty create the world's most spectacular playground. An outdoor city at the base of the Rocky Mountains, Denver's stunning architecture, chef-driven dining and unparalleled views are all within walking distance from the famed 16th Street pedestrian mall. A free shuttle offers visitors quick access to world-class museums, cafés and live music hot spots. Upscale shopping awaits in Cherry Creek, while seven professional sports teams entertain year-round. For great hotel deals, events and more, go to VISITDENVER.com.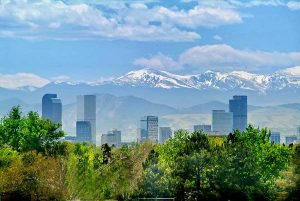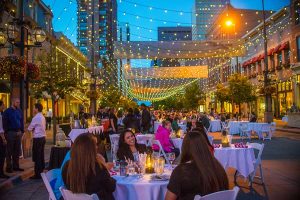 RECOGNITION PROGRAMS
EXECUTIVE EXCELLENCE AWARD – NOMINATIONS DUE SEPTEMBER 1
Is your manager committed to excellence in Convention Services?
Each year at the Annual Conference, ESPA recognizes an executive for his or her commitment and dedication to the profession of event service and to giving key support and leadership to members of their services team. As a member of ESPA, if you feel your organization has an executive who is a mentor, an ESPA supporter and convention services advocate, if he/she encourages your team's professional development, submit your nomination!
Please fill out our online Nomination Form  – winners will be selected in the Fall of 2019 and will be invited to attend and receive the award in person.
Criteria and Guidelines
Nominee supports staff participation in ESPA
Nominee must be an executive of an organization which has an ESPA member. Executive is defined as a VP or higher at a CVB; a member of the executive committee or GM at a hotel; or a VP, GM or Executive Director at a Convention Center.
Nominee personally and consistently supports quality assurance in the organization's convention services operations.
Nominee supports staff development, growth and continuing education.
2019 recipient: Cori Day, Visit KC
MEETING PROFESSIONAL OF THE YEAR – NOMINATIONS DUE SEPTEMBER 1
This award was designed to recognize the hard-working meeting professional who exhibits personal and professional characteristics that create an environment that focuses on teamwork, as well as shows support for the event services profession.
This is your chance to recognize a planner that represents the best of the best! Event Service Professionals know better than anyone when a planner is prepared, shows professionalism and is a great leader when producing an event or meeting. Why not recognize them for their dedication and hard work?
To submit a planner for consideration, please fill out our online Nomination Form – winners will be selected in the fall of 2019 and will be invited to attend and receive the award in person.
Criteria and Guidelines
You must have worked with meeting planner during the past year
Shows superior leadership and management qualities before, during and after the meeting
Recognizes the importance and supports the role of the CSM in the meeting planning process
ANNUAL WILLIAM H. JUST, CAE, CMP MEMORIAL AWARD
Recent CMP recipients – Apply to attend the ESPA Annual Conference on a
Scholarship!
Have you earned your CMP Designation within the last five years?
The Annual William H. Just CAE, CMP Memorial Award recognizes an ESPA member who has earned their CMP certification within the last five years and remains in good standing with the association. The award was established in honor of the late William H. Just, CAE, CMP who founded ACOM (now ESPA) in 1988. Just also played a key role in the establishment of the CMP program. Bill Just embodied valuable attributes including being a visionary, incorporating creativity, professionalism and leadership into his endeavors. This award recognizes these qualities in its recipients.
ESPA members can submit an application which includes an essay on how the CMP designation has been beneficial to them, why they decided to receive this certification and details on their industry and community involvement. The winner will receive a complimentary registration to the next ESPA Annual Conference which helps to support their CMP continuing education status.
Application coming soon!
Congratulations to 2019 Bill Just Memorial Award Recipient, DeShawn Fitzpatrick, CMP, Client Services Manager, Visit Houston.