ESPA 2021 Annual Conference
January 21-22, 2021
A Virtual Event
Event Service Professionals – Time to Re-connect and Re-engage!
The ESPA Annual Conference will now be virtual on January 21-22 and we hope you'll join us.  We look forward to gathering our event service professional members together for a dynamic opportunity to re-connect. Read President Jamie Huckleberry's letter which describes why we are transitioning our January 2021 event to virtual.
In the spirit of our theme, #ServicesStrong, it's our goal to deliver ESPA benefits to as many members and service professionals as possible. Whether face-to-face or virtual, we are always excited to meet, share best practices, learn and network.
Topics will cover current challenges and solutions unique to Event Service Professionals. This is a great opportunity to earn CMP credits for services-centric education.
Keynote Speakers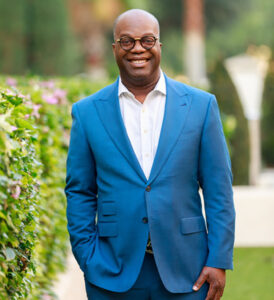 Opening Keynote
Simon Bailey
SPARK: Act like an Employee and Think like a CEO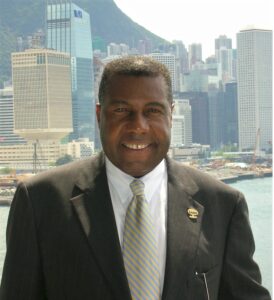 Industry Keynote
Larry Perkins, CFE, CPP, CMP
Vice President/Assistant GM, PNC Arena
Reflections: Buck Seventy-Two: A Destiny of Will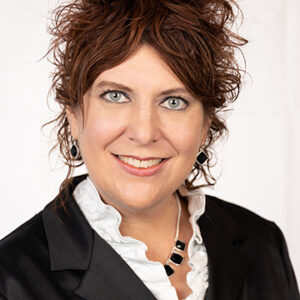 Industry Keynote
Jessie States, CMP, CMM
Director, MPI Academy, Meeting Professionals International
WEC Grapevine: Pandemic Meetings Considerations & Lessons Learned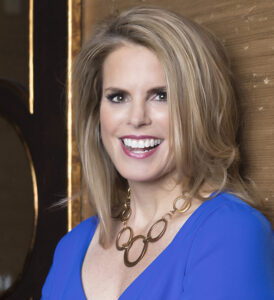 Closing Keynote
Dr. Elizabeth Lombardo
Creating the New Normal
Optimizing your mindset is integral to your success in the present and future
Schedule of Events
All times are posted in ET, Eastern Time Zone.
CMP credit information to be posted shortly.
Optional Conference-Eve Local Gatherings: Rally for Services!
This is our members' opportunity to rally with your local services teams. These are member-led networking gatherings. You know how to do that best!
Think of this as our pep rally to gear up for the conference!
Demonstrate the best social distancing sets.  Be creative.   Connect locally.   Take pictures!  Send them to ESPA for our slide show on day two of the Conference.
Grand Opening: We are all CSMs of the Year Showcase

Opening Keynote – SPARK: Act like an Employee and Think like a CEO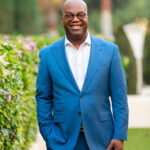 Men and women with SPARK understand that a paycheck is given to people who show up, and opportunities are given to those who think and work beyond what they are paid to do.
This is a fresh way of thinking in 2020 and beyond. As CEO (Chief Execution Officer) of your life, you're intentionally accountable for having a fluid career vision, high-performance behaviors, positive habits, and consistent execution. You have the uncanny ability to produce uncommon results in uncommon times.
Are you that person that the organization cannot live without?
Team Members with SPARK are transformational thinkers that positively impact everyone else around them by raising the vibrational level to produce tangible results. When everyone else is saying NO! Team members with SPARK find a way to say YES!
Men and Women with SPARK are leaders without titles who leverage relationship capital to do what is common in an uncommon way.
Men and Women with SPARK stop waiting for human resources to assign a new role and pivot from a job description to doing meaningful tasks.
Men and Women with SPARK fire themselves from their jobs and re-hire themselves as "intrapreneuers" intending to take their organization to the next level.
When I served as Sales Director at Disney Institute, I learned when I sparked moments for the people I was serving, I also sparked something in myself. I realize we spend so much time at work, if we're going to revolutionize our lives, we have to leverage the moments we're on the clock. Now, I'm dedicated to helping you uncover your inner fire and grow it each and every day. I want to teach you the mental algorithm to be a SPARK so that you can accelerate your results.
Key Takeaways for SPARK: Act like an Employee and Think like a CEO
How to upgrade your skill and stop waiting for the organization to do it for you.
Be an Influencer who understands what's happening at 30,000 feet and can execute at 500 feet.
Build Relationships with the C-Suite through proximity positioning.
How to leverage the eyes and ears of others throughout the organization.
Follow the money by obtaining financial intelligence.
How to understand and navigate the internal culture to get things done.
Speaking is the New Marketing – learn how to use your mouth and mind to advance your career

Click to read more about Simon Bailey
ESPA Leadership in Services Awards
Coffee Break & Destination Experiences
Visit our Experiences Page where you will find a variety of fun videos from our member destinations.

Industry Keynote: Reflections: Buck Seventy-Two: A Destiny of Will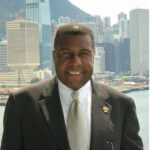 Enfield, North Carolina is not a large spot on the map, but for a young Larry Perkins, it was his whole world. Born to a sharecropper father and a mother who dreamed of the finer life, Larry's childhood was tumultuous. In early child hood, his mother abandoned him and left for New York City to chase her dreams. Larry spent the first 9 years of his life bouncing from family member to family member before landing in his father and stepmother's home. His father soon enslaved him, forcing him to work day and night – on the farm. The rules and demands of sharecropping life left little time for play, and work quickly overshadowed school.
Through hard work in the fields and his refusal to quit, Larry found a path out of the poverty. Armed with just a few dollars, Larry ran away at the age of 16. He purchased a one-way ticket to New York, with the goal of finding his mother. When he arrived in the big city, all he had was $1.72, his courage and his persistence. Through all the hardships, Larry was able to use his traits and his refusal to quite to bring him from farm to fame. Read more about Larry's story on Venues Today

Click to read more about Larry Perkins
Vice President of Guest Relations / Assistant GM of PNC Arena
ESPA Think Tanks – Choose your Session
Service Recovery: Meeting Challenges with Solutions (Venue/Hotel)
How does your facility recover from issues that occur while a group is in house? Conveying the right message in a tense situation can make all the difference. As well as how quickly you react and turn the situation around. We have all experienced service interruptions and bounced back; join this discussion to delve into service recovery.
Service Recovery: Meeting Challenges with Solutions (CVB)
When something goes wrong for an event in your destination, service recovery can be a challenge for the CVB event manager.  Situations like civil unrest, pandemic impacts, weather events, and more are situations we cannot control.  What should the recovery actions be, how can we influence the steps that are taken or solutions we can provide to assist with the recovery?  Join us in a discussion of what the CVB role is this situation, and how you can support both your client and your local host partners in service recovery..
Leadership Track
Programming for members that are at the Associate Director level or higher.
Health + Wellness Activity
Concurrent Breakouts – Choose your Session
A New Look at Conference Safety
What should we look for as CSMs to better the safety of attendees? Now COVID-19 has brought about new requirements for us to manage.  This session will cover considerations including food service, room layouts, emergency plans, fire extinguisher locations, who to communicate to and more.
Today's CSR: Ideas that Make an Impact
New ideas for activating local charities for giveback by convention attendees. CSR – how to build it, why to do it, best practices and idea sharing including how to pivot CSR to virtual.
Concurrent Breakouts – Choose your Session
Top 10 Things You Need to Know About Hybrid Events
Tips to help event services teams prepare their planners for a better hybrid event.  Considerations such as bandwidth, budgeting, AV, virtual platform selection, attendee engagement, measurement metrics, and more.
Mind Your Manners! Communication in Challenging Times
Good professional relationships hinge on effective communication. Learn communications skills to keep strong relationships with your planner clients, management, and partners, including as we get back to face to face from living in a virtual world.
KC Fun! A Virtual Experience
This will be a fun opportunity to network with your peers! We will share more details of this soon but we know you'll want to join us.
Health + Wellness Activity

General Session – WEC Grapevine: Pandemic Meetings Considerations & Lessons Learned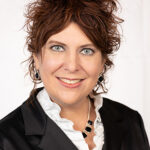 WEC Grapevine: Pandemic Meetings Considerations & Lessons Learned
In November 2020, MPI delivered an industry-leading hybrid event in-person at the Gaylord Texan in the heart of Grapevine, Texas, and live online to a global audience representing 17 countries. With more than 600 onsite and 1,200 digital participants, MPI's mission was lofty—to execute a safe, engaging experience for all attendees that delivered on its theme—Reunite for Recovery. Join MPI for this deep-dive conversation about the strategy and execution of the World Education Congress Grapevine from early critical choices to duty of care to the realities of hybrid. These hard lessons well learned provide a pathway for meetings and events moving forward, and a blueprint for our industry's recovery.
Learner Objectives
Discover best practices for duty of care and participant health and safety during a pandemic.
Discuss critical considerations for creating hybrid experiences that connect people across borders.
Find key lessons learned by MPI for designing experiences that bring people together—at six feet.
About Jessie States
Jessie States, CMP, CMM, is the Director of the MPI Academy for Meeting Professionals International, where she creates and deploys MPI's education strategy across all platforms—both in-person and digital. Jessie received the 2018 Pacesetter Award from the Events Industry Council, an honor that recognizes emerging leaders and industry supporters who exhibit individual excellence based on innovation, impact, vision, leadership, influence, collaboration, courage, perseverance and other achievements. In 2017, she earned a place on the list of 25 Most Influential People in Meetings and Events (Successful Meetings magazine) and the title Trendsetter (Meetings Today magazine).
Recognizing our Superstars of Service
Coffee Break & Destination Experiences
Visit our Experiences Page where you will find a variety of fun videos from our member destinations.
Concurrent Breakouts – Choose your Session
Fire up the Creativity!  Event Trends for Today & the Future
(Venues)
Idea-sharing and new methods to bring creativity to your meetings – from F&B to décor to room sets and more.  Including how COVID-19 has affected event trends.
Reimagined: Innovative ways to Service Groups after the Pandemic (CVB)
CVBs serve a unique role in servicing events, we know we will have to make changes in the future.  Let's brainstorm together on how we will approach event servicing post COVID-19.  From planning visits to attendance promotion, welcome amenities, information kiosks (or not), working with event service providers and more, what will the future of CVB event servicing look like?
Think Tank Sessions – Choose your Session
"Here's What I Am Learning…" Event Service Pros Share Virtual and Hybrid Meeting Experiences
Bring your top pros and cons to this deep dive discussion on what Event Professionals are learning about virtual and hybrid meetings.
Leadership Track
For members in positions of Associate Director level and higher.
Join us and experience a fun look at KC, our 2022 Conference Destination.

Closing Keynote – Creating the New Normal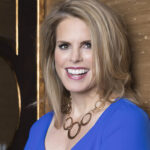 Optimizing your mindset is integral to your success in the present and future.​
Utilizing Dr. E's patented True Success Formula, you will discover the three essential ingredients to creating the New Normal by developing resilience to take a step ahead now. In cultivating a positive mentality, creating meaning and integrating it into your life, and enriching relationships with others, you will be equipped with the internal and external resources to advance your leadership.
You probably already know that Dr. E offers solutions to individuals, teams and organizations to discover immediate, actionable skills to boost effectiveness at work and in personal lives. See for yourself by watching the video to get an overview of her effective strategy in Creating the New Normal.
Learning Objectives:
Name the three pillars of the True Success Formula to apply each in your life.
Apply the actionable strategies that get you out of the "Red Zone" to feel and function better right now.
Formulate personalized action steps to help you create your New Normal to advance in your personal and professional lives.

Click to read more about Dr. Elizabeth Lombardo
Select date to see events.
Please note to receive Continuing Education (CE) Credits for attending sessions, you must pre-select all sessions during the registration process. Only sessions listed on the agenda with a CMP Credit noted will be eligible for CMP Credit. You may add/delete sessions prior to the conference. You will only have CE Credits tracked for those sessions you selected. Following the conference, your sessions will be listed in the My ESPA Portal under the "My ESPA" drop down on the "My Continuing Education" page.
Registration Rates
Advanced Rate (valid through January 8)
General
Active ESPA Member
$299
$350
Member Group Discount (3+ registrants)
Please contact ESPA to register at this rate.
$240
$280
Non-Member
$325
$375
Hardship Rate (members on furlough or laid-off)
Please contact ESPA to register at this rate.
$150
$150
Student Rate (must provide proof of student status upon request)
$25
$25
 Virtual Platform
The virtual Conference will take place on the PSAV Chime Live platform. We will provide you with a link to the platform in January, as well as tips for the best viewing of the event.
 Hardship Rate Requests
Members who are experiencing a furlough or layoff due to COVID-19 can request the hardship rate of $150. Please send your request to info@espaonline.org.
Cancellation / Substitution Policy
There are no refunds for cancellations once registered, however, If you are unable to attend, you may make a registration substitution. All substitutions requests must be sent in writing to info@espaonline.org.
Payment Policy
Registration will not be final and access to the event will not be provided until payment is received. Please contact ESPA headquarters at info@espaonline.org with any registration questions.
All attendees are requested to review the ESPA Registration Disclaimers, Consents & Code of Conduct
THE EVENT SERVICE PROFESSIONALS ASSOCIATION
NEED HELP GAINING MANAGEMENT APPROVAL TO ATTEND?
This brochure describes the value of professional development and education for services managers. Print this out and provide it to your manager – it contains quotes from meeting planners about the value they place on their CSMs, including when making re-booking decisions.
ESPA Recognitions – Submit a Nominee for a Deserved Recognition
Leadership in Services Award – NOMINATIONS DUE DECEMBER 11, 2020
Considering the current climate in our industry, ESPA is launching a new award that recognizes Event Service Professionals who have demonstrated leadership in 2020 and have been proactive and positive in the face of adversity. With the many obstacles that COVID has presented this year, these individuals took the lead to keep the well-being of our industry or of their own community top of mind.
To be nominated for this award, a person would have demonstrated leadership in helping to shape their own organization in response to COVID, initiated community services that impacted your local charities, or demonstrated leadership in our industry either through ESPA or other professional organization initiatives. These individuals have a positive, can-do attitude that impacted others, or our industry, in a meaningful way.
Nominate a service professional you feel is deserving of this award! Recipient(s) will recognized at the 2021 Annual Conference.
EXECUTIVE EXCELLENCE AWARD – NOMINATIONS DUE DECEMBER 11, 2020
Is your manager committed to excellence in Convention Services?
Each year at the Annual Conference, ESPA recognizes an executive for his or her commitment and dedication to the profession of event service and to giving key support and leadership to members of their services team. As a member of ESPA, if you feel your organization has an executive who is a mentor, an ESPA supporter and convention services advocate, if he/she encourages your team's professional development, submit your nomination!
Please fill out our online Nomination Form  – winners will be selected in the Winter of 2020 and will be invited to attend and receive the award.
Criteria and Guidelines
Nominee supports staff participation in ESPA
Nominee must be an executive of an organization which has an ESPA member. Executive is defined as a VP or higher at a CVB; a member of the executive committee or GM at a hotel; or a VP, GM or Executive Director at a Convention Center.
Nominee personally and consistently supports quality assurance in the organization's convention services operations.
Nominee supports staff development, growth and continuing education.
2020 recipient: Bill Bennett, General Manager, Valor Hospitality

MEETING PROFESSIONAL OF THE YEAR – NOMINATIONS DUE DECEMBER 11, 2020
This award was designed to recognize the hard-working meeting professional who exhibits personal and professional characteristics that create an environment that focuses on teamwork, as well as shows support for the event services profession.
This is your chance to recognize a planner that represents the best of the best! Event Service Professionals know better than anyone when a planner is prepared, shows professionalism and is a great leader when producing an event or meeting. Why not recognize them for their dedication and hard work?
To submit a planner for consideration, please fill out our online Nomination Form – winners will be selected in the winter of 2020 and will be invited to attend and receive the award.
Criteria and Guidelines
You must have worked with meeting planner during the past year
Shows superior leadership and management qualities before, during and after the meeting
Recognizes the importance and supports the role of the CSM in the meeting planning process
ANNUAL WILLIAM H. JUST, CAE, CMP MEMORIAL AWARD
ESPA Members who are CMP designates or are studying for the CMP – Apply to participate in the ESPA virtual annual conference.
The Annual William H. Just CAE, CMP Memorial Award recognizes an ESPA member who has earned or is earning their CMP certification and is in good standing with the association. The award was established in honor of the late William H. Just, CAE, CMP who founded ACOM (now ESPA) in 1988. Just also played a key role in the establishment of the CMP program. Bill Just embodied valuable attributes including being a visionary, incorporating creativity, professionalism and leadership into his endeavors. This award recognizes these qualities in its recipients.
ESPA members can submit an application which includes an essay on how the CMP designation has been beneficial to them, why they decided to receive this certification and details on their industry and community involvement. The winner will receive a complimentary registration to the next ESPA Annual Conference which helps to support their CMP continuing education status.
To submit yourself for consideration, please fill out our online Nomination Form – winners will be selected in the winter of 2020 and will be invited to participate in the virtual annual conference.
Congratulations to 2020 Bill Just Memorial Award Recipient, Heather Walker, CMP, Director of Client Experience, VisitDallas.