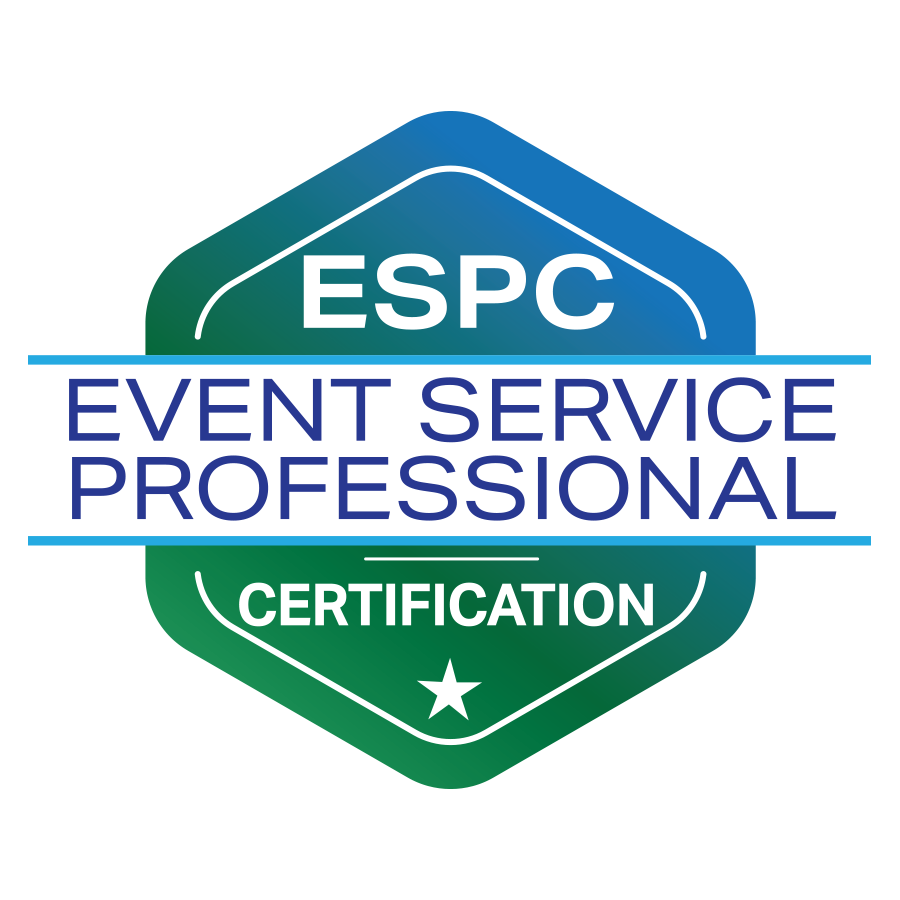 ADVANCE YOUR CAREER WITH EVENT SERVICE PROFESSIONAL CERTIFICATION
What it means to you
Earning the Event Service Professional Certification (ESPC)—the hallmark of excellence for the event services profession—demonstrates that you possess the skills and talents to be effective in this important role. ESPC showcases your commitment to continuous learning and professional development. ESPC sets you apart.
And the benefits extend to your clients. Holding this certification gives you credibility, instills confidence, and helps to solidify strong working relationships.
What it means for the Event Service Profession
Once a contract is booked, Event Service Professionals (ESPs) become the face of a destination, hotel or venue, ensuring their largest clients—groups that spend tens of thousands of dollars on a special event—will come back for more. They help meeting planners keep events right-side up, despite last-minute changes and unexpected surprises. They partner with event organizers, juggle multiple events and responsibilities and many stakeholders.
In short, ESPs manage the details so meeting planners, venues and destinations succeed.
The ESPC promotes achievement, development and excellence in our field, and builds credibility in the events industry.
A list of certified Event Service Professionals will be posted on the ESPA web site as well as promoted through ESPA channels. You've earned it!

The ESPC certification:
Recognizes the skillsets, talent and problem-solving skills that are needed to be an effective Event Service Professional.
Evaluates key attributes for designates in the program.
Champions education and professional development for Event Service Professionals.
Emphasizes the value of collaboration across the CVB/DMO, Center and Hotel segments for successful and seamless event execution.
Promotes the Event Service profession as an invaluable, economic generator.
ESPA is excited to bring this professional development opportunity to its members and to the events industry. The Event Service Professional Certification provides individuals in this dynamic profession with a program to help set them apart, demonstrating their skills and talents specifically as they relate to Event Servicing.