Career Choices: Why Event Services Pros Are Never Bored
If you are looking for a new career, don't overlook the opportunity to become an event service professional.
You love meeting new people? Good.
Paying attention to the littlest detail doesn't frustrate you? Great.
Allergic to desk jobs? Wow, you should probably join now.
But if you'd like a little more background on this exciting career choice, keep reading.
An event service professional is an in-house person at a hotel, convention center or convention and visitors bureau who works through all the logistics of an event with a meeting planner to magically bring it to life after the sales team closes the sale. They are well educated, resourceful and highly skilled problem solvers.
Many event service professionals have college degrees, Masters degrees or advanced certifications, such as the certified meeting planner (CMP). ESPA offers events industry education for students with Freeman, a leading provider of integrated services for experiential marketing, specializing in event marketing and management, with its Donald S. Freeman Jr. Conference Scholarship, which enables a hospitality student to attend its Annual Conference on a scholarship reward.
Part of the multibillion-dollar meetings industry, event services is a dynamic, ever-changing, fast-paced career.
Business events in North America generated $221.6 billion in direct GDP, representing 35.7% of global business events GDP, according to the Global Economic Significance of Business Events report compiled by the Events Industry Council. North America is also the largest market in terms of event-related employment, with 3.2 million direct jobs.
The Event Services Professionals Association recently conducted a Q&A session with top event service professionals within the field to learn what they love about the profession, how they got into it and what they wish they knew back then.
What do you love most about your job/being in event services?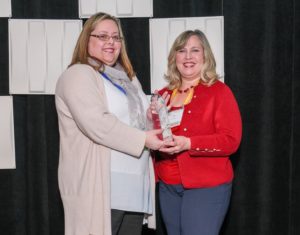 Amy Cabe, immediate past president of ESPA and director of destination services, Visit Spokane: I have an opportunity to link convention clients with our region's resources. Doing that well requires me to really know what's available here. That means visiting attractions, going on tours, testing our hiking trails and talking with the people who operate businesses here. It also means following the local news and attending events. I get to be the explorer I want to be!
Jamie Huckleberry, ESPA president and director of event services, David L. Lawrence Convention Center: I am not a desk person and love that running events gets me away from my desk, allowing me to interact with many different people on many different levels. Each event is different, providing me with different experiences. This job, while it has some redundancy in the day-to-day needs of how conventions operate, is not stagnant and is truly ever-changing because each event has its own unique needs that keep things fresh and new.
Julie Brakenbury, CGSP®, ESPA first vice president and director of services, Greater Raleigh Convention and Visitors Bureau: I love that my days at work are never ever boring, and no two days are alike (actually some days I wish were a little "boring" but it never happens). I've learned through the years that I love changes of pace, problem-solving and working with many varieties of people, planners and partners. I feel blessed to be in this profession.
Denise Reid, ESPA director and event planning manager, Hyatt Centric French Quarter New Orleans: One of the most gratifying things that I enjoy about being an event service manager is witnessing the entire program come to fruition. From the initial event ideas as listed on a sales contract all the way to the conclusion of a successful conference, it is rewarding to see my client's satisfaction on full display once the vision outlined on event orders have been flawlessly executed. I also enjoy navigating the economic side of event planning with clients who think they cannot afford an upgraded menu or don't have sponsorship for additional conference details. What a treasure it is to reflect with meeting planners at the conclusion of their conference that scaling back on one area provided more revenue for another which heightened the experience for the attendees.
Why did you choose event services for your career path?
Cabe: For me, it happened by chance. I moved to Spokane without a job and with a background in newspaper work, I hoped to find a job in writing or wordsmithing. The advertised position that most intrigued me was a convention sales job at the then-Spokane Regional CVB. Though I had no background in sales, this was an opportunity to market the region, which sounded fun. I've always been an explorer, so the idea of knowing a community's assets and capitalizing on them appealed to me. Showing people the area sounded like a neat gig.
After three years in sales, I jumped to event services because there seemed to be an even greater potential to work with community members and connect them to the financial opportunities presented through conventions. I relish the opportunity to broker connections that generate economic prosperity.
Huckleberry: I went into my college major thinking I would run events at a resort. While doing a job-shadow experience at Disney, I got to watch an event manager in action at the Contemporary Resort and immediately fell in love with conventions and all that goes into running one. The industry is fun; its hospitality. I like helping people and having an opportunity to help create positive experiences for others, which in turn makes me happy.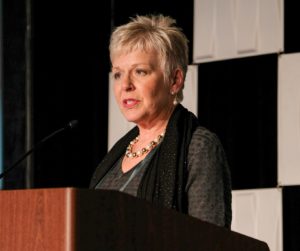 Brakenberry: I'm not sure I chose it so much as it chose me. I was headed in a totally different direction and circumstance led me to a hospitality job. I fell in love with the events and hospitality world as a result of that first job and haven't looked back or in another direction since.
Reid: I chose a career in event planning because my first job after college was working at the front desk of the Sheraton New Orleans. There was a convention services manager who would always come to the front desk to check on her VIPs during arrivals and she appeared to have "it all together!" She would get keys to the VIP suites, check the welcome amenities, confirm meeting planner transportation and she dressed like she was going to a fashion show every day. I admired her attention to the details that were included in her group resumes about the meeting planner's birthday, hobbies, favorite sports team, family life, etc. One day I got the nerve to inquire about her job duties and she encouraged me to apply for a CSM opening that had become available. It was nineteen years ago when I received the promotion that would project me to a career that still challenges me to be the best event professional for my clients and I am still learning.
What piece of advice would you give your younger self about the event services business, besides comfortable, supportive shoes?
Cabe: Patience will come in handy.
Huckleberry: Everybody makes mistakes and when you do, don't beat yourself up about it; take the opportunity to learn from it. And yes – wear comfortable shoes!
Brakenberry: To take better care of myself physically and to give myself good mental breaks.  You must love this work, otherwise, the long hours and fast pace will take its toll. I've been doing this almost 25 years now, and I think it took me to year 23 to realize that I actually perform better if I'm rested, healthy and (at least somewhat) in a peaceful mindset.
Reid: The one pearl of wisdom that I would tell my younger self is not to take everything in life so seriously. I would say to take time to create professional memories that allow for reflection and opportunities to grow. So what if you forgot to order the speaker's Kosher meal or didn't change the event order from Caesar to garden salad for a 1,000-person lunch? Oops-it's called service recovery!
What do you know now that you wish you'd known then?
Cabe: Find people who do a good job. Watch them, talk with them and learn from them.
Huckleberry: Communication is key. I wish I would have been better about the work-life balance and communicating those needs. I missed out on a few important life events because I did not take advantage of the team I was working with and understand that if we all work together, we can all find a better-balanced life.
Brakenberry: That I can do everything for an event perfectly, but something out of my control can happen and there will be nothing I can do to change that it happened, except react to it and move on.  I can't control everything. As event professionals we certainly try, but I'm finally realizing that part of my skill set is and has to be assessing a situation, revising and moving on. You can't dilly dally. In football, it's called "drop back and punt," in the events world it's "get a grip and move on."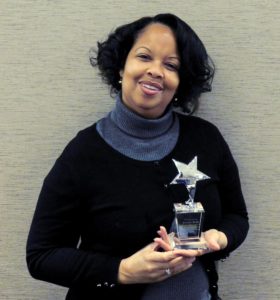 Reid: I wish that I had known the value of membership in a professional organization of my peers like ESPA or ACOM as it was named when I first joined the industry. The comradery developed over the years as an ESPA member has been a trajectory for the event professional that I strive to improve upon every day.