ESPA Recognizes Industry Achievers
ESPA's annual awards programs recognize the superstars of our industry. Many of these great achievements come from nominations by our own members or by planners. Read below to learn how you can recognize a superstar in your life, and to see who these great Achievers were last year.
CSM of the Year
Executive Excellence Award
Meeting Professional of the Year
ESPA Member Awards
CSM of the Year
Successful Meetings' and ESPA Convention Services Manager of the Year award winners have demonstrated to the most demanding critics in the business – meeting planners – their ability to provide the highest level of service. In the words of Successful Meetings Editor-in-Chief Vincent Alonzo, "There's an army of stakeholders that has to employ vision, effort, and creativity to ensure an event is executed as planned. Some of the most important, and often unsung, heroes in that army are the convention services managers. So here is an opportunity to shine a light on them."
Planners – here is your opportunity to reward those individuals who have done an outstanding job of partnering with you to service your meetings. Nominees are evaluated on their planners' comments on their service mentality, how they were an effective meeting partner, and if they went above and beyond.
January 2019 Recipients
CVB – Roz Stuttley, CMP, TDirector, Client Services, Choose Chicago
Convention Center – Michelle Marx, Event Coordinator, Monona Terrace Convention Center
Hotel – Bill Fassbender, Associate Director, Meetings and Special Events, The Ritz-Carlton, Amelia Island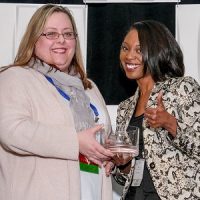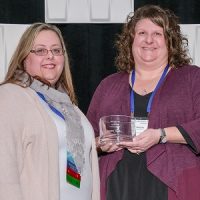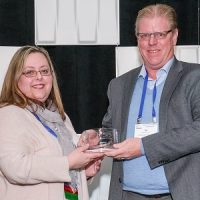 ---
Executive Excellence Award
Is your manager committed to excellence in Convention Services?
Each year at the Annual Conference, ESPA recognizes an executive for his or her commitment and dedication to the profession of event service and to giving key support and leadership to members of their services team. As a member of ESPA, if you feel your organization has an executive who is a mentor, an ESPA supporter and convention services advocate, if he/she encourages your team's professional development, submit your nomination!
Please fill out our online Nomination Form – winners will be selected in the Fall of 2019 and will be invited to attend and receive the award in person.
Deadline: September 30, 2019
Criteria and Guidelines
Nominee supports staff participation in ESPA
Nominee must be an executive of an organization which has an ESPA member. Executive is defined as a VP or higher at a CVB; a member of the executive committee or GM at a hotel; or a VP, GM or Executive Director at a Convention Center.
Nominee personally and consistently supports quality assurance in the organization's convention services operations.
Nominee supports staff development, growth and continuing education.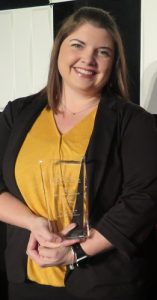 .
---
Meeting Professional of the Year
This award was designed to recognize the hard-working meeting professional who exhibits personal and professional characteristics that create an environment that focuses on team work, as well as shows support for the event services profession.
This is your chance to recognize a planner that represents the best of the best! Event Service Professionals know better than anyone when a planner is prepared, shows professionalism and is a great leader when producing an event or meeting. Why not recognize them for their dedication and hard work?
To submit a planner for consideration, please fill out our online Nomination Form – winners will be selected in the fall of 2019 and will be invited to attend and receive the award in person.
Deadline: September 30, 2019
Criteria and Guidelines
You must have worked with meeting planner during the past year<
Shows superior leadership and management qualities before, during and after the meeting
Recognizes the importance and supports the role of the CSM in the meeting planning process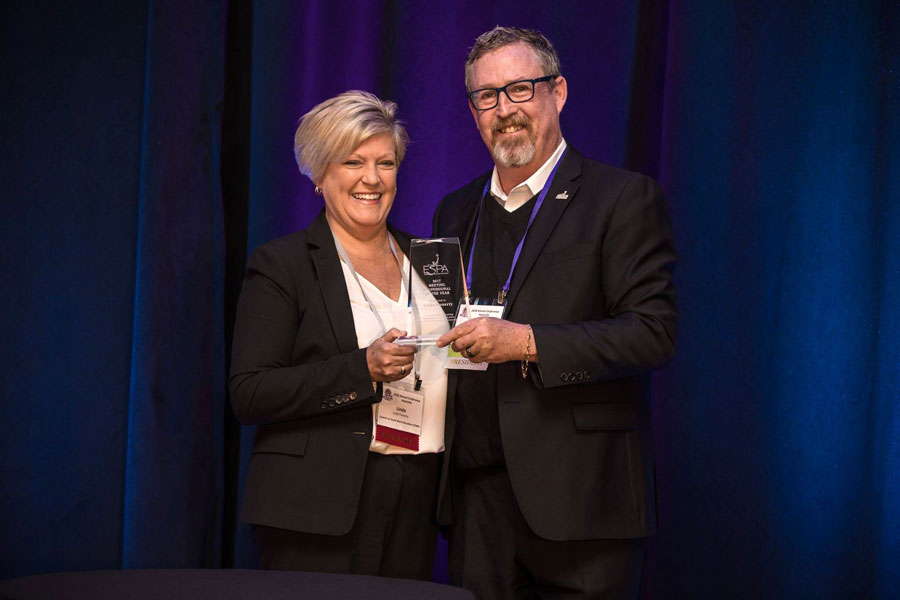 2017 Recipient: Linda Finnerty, Council on Social Work Education
---
ESPA Member Awards
Member of the Year – This award recipient is an ESPA Member who has been outstanding in his or her constant enthusiasm and support of both ESPA and the Convention Services Industry. This person is selected annually by the ESPA Board of Directors. If you feel the Board should consider a certain member, please contact ESPA Headquarters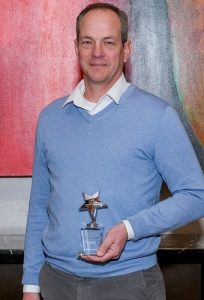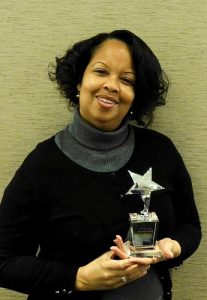 2018 Recipients: Matthew Robinette, CMP, CSEE, Richmond Region Tourism & Denise Reid, Hyatt French Quarter
President's Award – Each year the President of ESPA has an opportunity to recognize a member that he or she feels has shown continued support and enthusiasm for the association. There are no specific criteria for this award—it is the President's decision to honor a member that is deserving of special recognition for their volunteer support and efforts towards the betterment of the association.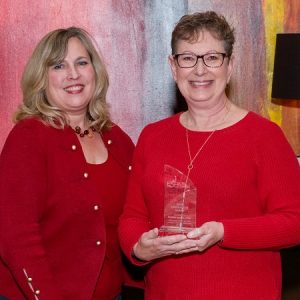 2018 Recipient: Denise Suttle, CMP, Albuquerque CVB