ESPA's Webinars – Virtual Education for Convention & Event Services Professionals
Continuing education opportunities all year
Each month, ESPA hosts a live Webinar featuring members and industry leaders delivering virtual education. Don't let your ESPA education stop at the conclusion of the Annual Conference. From your own desk or conference room, schedule an hour to log in and learn – do it over lunch! Most of our programs offer 1 hour of approved continuing education credit.
So, get together with your co-workers and pack a lunch for these fun one-hour learning experiences. The cost is only $50.00 for members ($60 for non-members) and you can invite your whole department to join in.*
Attention Members: Attend multiple webinars at a discount!
ESPA is pleased to offer a Continuing Education Package that allows you to sign up for multiple Webinars at a discounted cost. Take advantage of this valuable year-long educational benefit of membership and earn CMP credit! Read more about signing up for a Continuing Education package.
Upcoming 2017 Webinars
Best Practices for Attendance Promotion Tools and Processes
Wednesday, November 15, 1:00pm ET
CMP Domain: I: Marketing

Presenter: Terri Roberts, Planner Advocacy and Training, empowerMINT, DI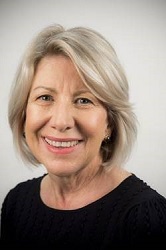 Session Description: What do you think of when you hear "attendance promotion?" For those of us in the event services world, it can mean anything from providing collateral for potential attendees, to building a landing page to assist our clients in promoting their event, to attending the event the year prior to when we host it in our city. And that's part of the challenge! Attendance promotion historically has meant many things to many people. Destinations International (DI) recently took on the challenge of helping to create a best practices for attendance promotion. Join us for our November webinar where we'll hear from Terri Roberts with DI. Terri will share a white paper that was developed with the results of the just completed study on attendance best practices. ESPA CVB/ DMO members will appreciate how this report can help you update your own attendance promotion protocols. If you're a hotel or venue you can hear how CVBs support attendance promotion for the groups they've booked with you. And planners will learn how this service is provided around the country.

---
Past 2017 Webinars

February
New and Innovative Ways to Enhance the Meeting and Event Experience
CMP-IS Domain: C. Risk Management
Credit Hours: 1
March
Make Technology Work For You: #EventTech, Social Media, Productivity & More!
CMP-IS Domain: G. Meeting or Event Design
Credit Hours: 1
April
The Art & Science of Post Event Survey Reporting
CMP-IS Domain: A. Strategic Planning
Credit Hours: 1
May
What's the ROI of You?
CMP-IS Domain: E: Human Resources
Credit Hours: 1
June
How Positive Employee Engagement Impacts Positive Client Experiences
CMP-IS Domain: E: Human Resources
Credit Hours: 1
July
Convention Center Best Practices
CMP-IS Domain: H. Site Management
Credit Hours: 1
August
CSR – What's New in CSR Programs
CMP-IS Domain: A. Strategic Planning
Credit Hours: 1
September
It's not Mission Impossible – Sales to Services
CMP-IS Domain: F. Stakeholder Management
Credit Hours: 1
October
Comprehensive Client Services: CVB, Hotels, and Venues Working Together to Deliver Valuable, Measurable Services
CMP-IS Domain: A. Strategic Planning
Credit Hours: 1
Want to take advantage of our Webinar package pricing?
Follow these simple steps:
1. Log in to the My ESPA Portal with your email address and password.
2. Click on the Online Store link in the left-hand menu.
3. Purchase either the "Full Year of Webinar Programming, "Half Year of Webinar Programming" or "Pick 3" package.
4. Once you have paid for your purchase, a discount code and receipt will be sent to you via email.
5. This code can then be used in lieu of payment for Webinar programs you choose to attend during the year.
*Please note ESPA's policy regarding Continuing Education Credit:
All registered participants will earn a Continuing Education hour for this webinar. Continuing Education credits may be extended to up to 2 additional participants from a registered member's location. For members inviting non-members to participate, please make sure they are aware that they must individually register with ESPA in order to receive Continuing Education credit.