ESPA 2020 Annual Conference
January 10-12, 2020
The Westin Denver Downtown
Denver, Colorado
Event Service Professionals – Time to Re-connect and Re-engage!
The ESPA Annual Conference will now be virtual on January 21-22 and we hope you'll join us.  We look forward to gathering our event service professional members together for a dynamic opportunity to re-connect. Read President Jamie Huckleberry's letter which describes why we are transitioning our January 2021 event to virtual.
In the spirit of our theme, #ServicesStrong, it's our goal to deliver ESPA benefits to as many members and service professionals as possible. Whether face-to-face or virtual, we are always excited to meet, share best practices, learn and network.
Topics will cover current challenges and solutions unique to Even service Professionals. This is a great opportunity to earn CMP credits for services-centric education.
Keynote Speakers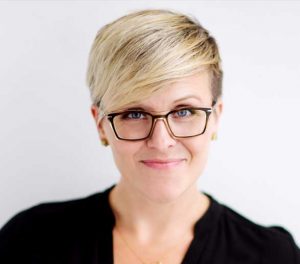 Opening Keynote
Simon Bailey
SPARK: Act like an Employee and Think like a CEO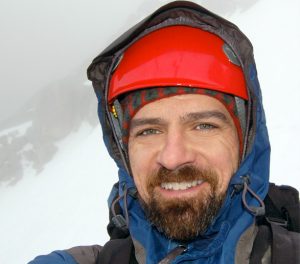 Industry Keynote
Larry Perkins, CFE, CPP, CMP
Vice President/Assistant GM, PNC Arena
Reflections: Buck Seventy-Two: A Destiny of Will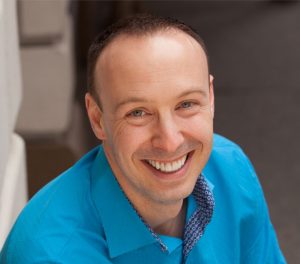 Closing Keynote
Dr. Elizabeth Lombardo
Creating the New Normal
Optimizing your mindset in integral to your success in the present and future
Industry Speakers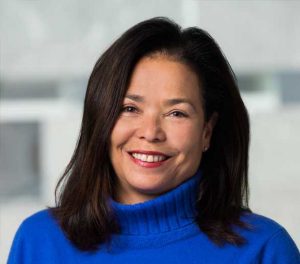 Nan Marchand Beauvois
Managing Director
Meetings Mean Business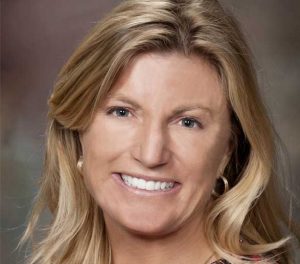 Annette Gregg, CMM, MBA
Regional Senior Vice President, PRA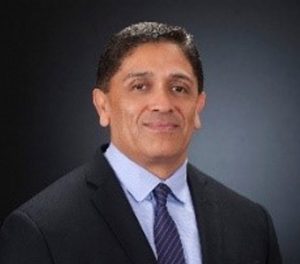 Mark Herrera
Director of Education
International Association of Venue Managers
Schedule of Events
Optional Conference-Eve Local Gatherings
Conference Sessions, Networking, Breakouts
Conference Sessions, Networking, Breakouts
Select date to see events.
Please note to receive Continuing Education (CE) Credits for attending sessions, you must pre-select all sessions during the registration process. Only sessions listed on the agenda with a CMP Credit noted will be eligible for CMP Credit. You may add/delete sessions prior to the conference. You will only receive CE Credits for those sessions you selected. Additionally, following the conference, your sessions will be listed in the My ESPA Portal under the "My ESPA" drop down on the "My Continuing Education" page and on the new Event Industry Council portal.
Registration Rates
The following are the ESPA Conference Individual registration fees: (Note: Members whose companies are Organizational members of ESPA, and who are registering 3+ people see below for group registration fees.)
Participation in the optional Leadership Track:  $75 fee
| | Advanced Rate (valid through November 10) | General |
| --- | --- | --- |
| Active ESPA Member | $675 | $785 |
| Non-Member | $735 | $835 |
| One Day Member (Either Saturday OR Sunday) (You may only register at this rate for one day) | $299 | $325 |
| One Day Non-Member (Either Saturday OR Sunday) (You may only register at this rate for one day) | $325 | $350 |
| Student Rate (must provide proof of student status upon request) | $250 | $250 |
Conference registration cancellations received in writing by December 3, 2018 are eligible for a 50% refund on the ESPA Registration fee only. There are no refunds for cancellations received after this date; this includes cancellations that occur due to weather or other day-of air travel delays / cancellations as it is understood that ESPA has already included you in counts for F&B and other arrangements and is therefore is responsible for all costs related to attendance.
THE EVENT SERVICE PROFESSIONALS ASSOCIATION
NEED HELP GAINING MANAGEMENT APPROVAL TO ATTEND?
This brochure describes the value of professional development and education for services managers. Print this out and provide it to your manager – it contains quotes from meeting planners about the value they place on their CSMs, including when making re-booking decisions.
ESPA Recognitions – Submit a Nominee for a Deserved Recognition
Leadership in Services Award
EXECUTIVE EXCELLENCE AWARD – NOMINATIONS DUE SEPTEMBER 1
Is your manager committed to excellence in Convention Services?
Each year at the Annual Conference, ESPA recognizes an executive for his or her commitment and dedication to the profession of event service and to giving key support and leadership to members of their services team. As a member of ESPA, if you feel your organization has an executive who is a mentor, an ESPA supporter and convention services advocate, if he/she encourages your team's professional development, submit your nomination!
Please fill out our online Nomination Form  – winners will be selected in the Fall of 2019 and will be invited to attend and receive the award in person.
Criteria and Guidelines
Nominee supports staff participation in ESPA
Nominee must be an executive of an organization which has an ESPA member. Executive is defined as a VP or higher at a CVB; a member of the executive committee or GM at a hotel; or a VP, GM or Executive Director at a Convention Center.
Nominee personally and consistently supports quality assurance in the organization's convention services operations.
Nominee supports staff development, growth and continuing education.
2019 recipient: Cori Day, Visit KC
MEETING PROFESSIONAL OF THE YEAR – NOMINATIONS DUE SEPTEMBER 1
This award was designed to recognize the hard-working meeting professional who exhibits personal and professional characteristics that create an environment that focuses on teamwork, as well as shows support for the event services profession.
This is your chance to recognize a planner that represents the best of the best! Event Service Professionals know better than anyone when a planner is prepared, shows professionalism and is a great leader when producing an event or meeting. Why not recognize them for their dedication and hard work?
To submit a planner for consideration, please fill out our online Nomination Form – winners will be selected in the fall of 2019 and will be invited to attend and receive the award in person.
Criteria and Guidelines
You must have worked with meeting planner during the past year
Shows superior leadership and management qualities before, during and after the meeting
Recognizes the importance and supports the role of the CSM in the meeting planning process
ANNUAL WILLIAM H. JUST, CAE, CMP MEMORIAL AWARD
Recent CMP recipients – Apply to attend the ESPA Annual Conference on a
Scholarship!
Have you earned your CMP Designation within the last five years?
The Annual William H. Just CAE, CMP Memorial Award recognizes an ESPA member who has earned their CMP certification within the last five years and remains in good standing with the association. The award was established in honor of the late William H. Just, CAE, CMP who founded ACOM (now ESPA) in 1988. Just also played a key role in the establishment of the CMP program. Bill Just embodied valuable attributes including being a visionary, incorporating creativity, professionalism and leadership into his endeavors. This award recognizes these qualities in its recipients.
ESPA members can submit an application which includes an essay on how the CMP designation has been beneficial to them, why they decided to receive this certification and details on their industry and community involvement. The winner will receive a complimentary registration to the next ESPA Annual Conference which helps to support their CMP continuing education status.
Application coming soon!
Congratulations to 2019 Bill Just Memorial Award Recipient, DeShawn Fitzpatrick, CMP, Client Services Manager, Visit Houston.