ESPA LEADERSHIP PROGRAM
ESPA's leadership program is for members at the associate director, director and VP level and is a forum for leaders in the service field to collaborate, share best practices and talk through challenges and solutions.
Leaders within our member organizations meet on a regular basis to discuss key topics for those leading services departments.  A dedicated track is held at the Annual Conference.  Recent topics have included:
Demonstrating the value of services to your organization
Goalsetting and budgeting
COVID-19 best practices and new services
Leading through change & challenging times
If you are in a leadership position in event services, contact us to learn more about how ESPA can support you in your role.
Our Upcoming Call:
Topic: How to Elevate your Servicing Model with Intellectual Capital
Date: Tuesday, July 20, 2021 @ 1:00pm ET


Domain: A: Strategic Planning
Speakers: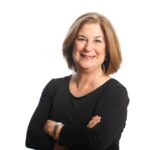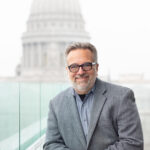 Rose Horcher, CEM, CMP                                      John Leinen
VP, Client Services                                                  VP of Sales and Convention Services
Choose Chicago                                                      Destination Madison
Make your destination stand out with the elevation of your existing service offerings. Meeting planners can benefit from a strategic partnership with your team and the assets in your community. Learn how to bolster convention and meeting attendance, add meaningful content, and infuse local industry specific experts from your market. It will be our role to make connections that will help clients with their recovery strategies as we move into a post-pandemic meetings industry. Show more value for your destination and team with the addition of an intellectual capital program.
Learning Objectives:
Collaboration of intellectual capital between Sales and Service teams
How to tap into local assets to enhance the meeting planner experience
Attendance building implications of intellectual capital
Meaningful CSR projects for greater community impact
Note: Registration requires approval from ESPA Headquarters. Once you have been approved, you will receive a link from Zoom to join the call. If you do not receive this link by the morning of the roundtables please email ESPA headquarters at info@epsaonline.org at least 1 hour before the start of the program and the link will be resent to you.
Previous Leadership Calls:
May 25, 2021
Topic: Rebound – An ESPA Leadership Roundtable

 Domain: A: Strategic Planning
March 30, 2021
Topic: Inspiring Women in Hospitality

 Domain: A: Strategic Planning
October 20, 2020
Topic: Interactive Roundtable – Site Visits COVID-Style


 Domain: A: Strategic Planning
September 22, 2020
Topic: Goalsetting and Budgeting for FY 2021


 Domain: A: Strategic Planning
September 8, 2020
Topic: Post-COVID-19 Case Study: Orange Country Convention Center


Domain: A: Strategic Planning
August 25, 2020
Topic: Post-COVID-19 Case Study: Indianapolis


Domain:A: Strategic Planning
August 11, 2020
Topic: Marketing that Brings Meetings


Domain: I: Marketing
July 28, 2020
Topic: Leading Greatly In Challenging Times


Domain: E: Human Resources
July 14, 2020
Topic: Leading Through Change


Domain: E: Human Resources
June 30, 2020
Topic: Virtual Post COVID-19 Promotional Trips


Domain: H: Site Management
June 16, 2020
Topic: Virtual Site Tours


Domain: H: Site Management
June 2, 2020
Topic: In-Person Site Tours in a Post COVID-19 World


Domain:H: Site Management
May 19, 2020
Topic: Staff Moral


 Domain: E: Human Resources