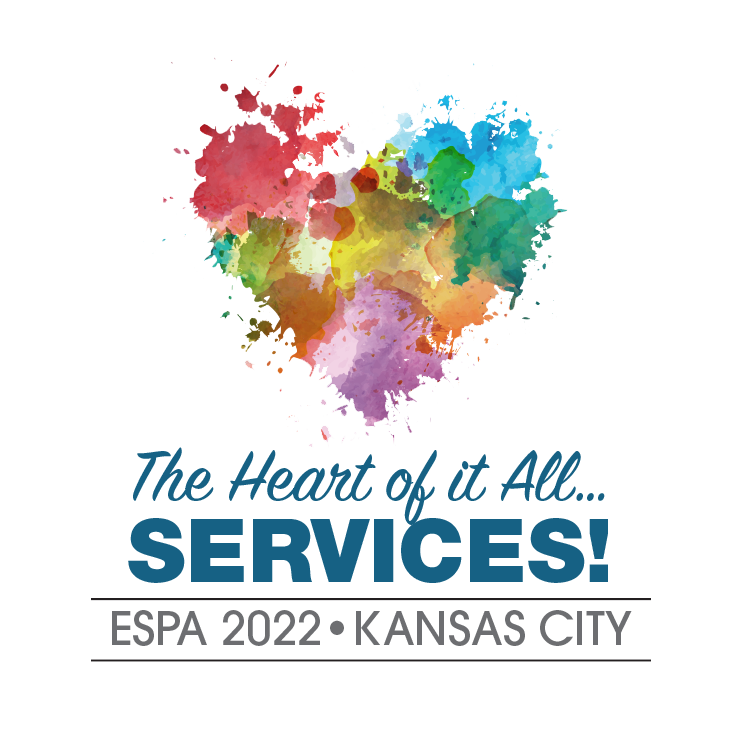 Save the Date!
ESPA 2022 Annual Conference – January 21-23, 2022
Kansas City, MO
ESPA 2022 Annual Conference
January 21-23, 2022
The Westin Kansas City at Crown Center
Kansas City, MO
The Heart of it All… Services!  
And that's what we're all about this January in Kansas City, in the heart of N. America.
Have you put the ESPA Conference into your 2022 budgets?
Save the date to join your event services peers in KC!  We will soon be releasing some exciting details on:
Keynote speakers to inspire, motivate and educate
Interactive roundtable sessions – Let's talk! We have so much to say and share with our peers in Services. We'll have them early in the agenda so you can get those conversations started.
Breakouts – these will be topics that are top of mind and most needed for services professionals to stay ahead of the game.
Mobile learning – up close in KC
Leaders – a custom track dedicated to your topics and areas of interest.
CMP credits – we have many to offer, and they are all earned through Services-specific educational opportunities
Has there ever been a time when we need to network, connect, and learn more than now?
Let's get back to live events!  And as always, at this one – you get to be one of our treasured attendees – no work for you here.  Just a time to learn and network.
Registration Rates:
Member Early-Discounted Rate: $685.00
Member Early-Discounted Group Rate (3+ people): $675.00
Non-Member Early-Discounted Rate: $745.00
Hotel Information:
The Westin Kansas City at Crown Center
1 E Pershing Road
Kansas City, MO 64108
The host hotel for the ESPA Annual Conference will be the Westin Kansas City at Crown Center. Perfectly placed amid celebrated downtown attractions, The Westin is a haven of wellness and renewal. Embrace effortless relaxation in spacious hotel accommodations with Heavenly® Beds, floor-to-ceiling windows, large work desks and signature amenities. Enjoy easy access to popular downtown attractions, including Union Station which is directly across the street from the hotel, Crown Center and the Power & Light District. The Ride KC Streetcar also has a convenient stop across from the hotel – you can take the Streetcar to a variety of locations in the hub of downtown KC.
Book your group rate for Event Service Professionals Association Annual Conference 2022
Rate: $159
Reservation Deadline: December 30