January 10-12, 2020
The Westin Denver Downtown
Denver, Colorado
ESPA 2020 Annual Conference
January 10-12, 2020
The Westin Denver Downtown
Denver, Colorado
We will have great sessions for maximum interactivity and discussion among members! Look for ample breakout opportunities to find the right session for your interests. Again in 2020: A leadership track with sessions custom planned for the interests and needs of attendees at Associate Director level and higher.

ESPA offers valuable continuing education credits! As a CMP Preferred Provider, our aim is to make the earning of credits seamless for you! Sessions are pending approval from the Events Industry Council and will be noted on the schedule once approved.
Again this year we will have opportunities for people in similar disciplines to network together – Small, medium, large CVB, Center and Hotels – as well as great common spaces for one-on-one networking and meeting new services friends. Mobile workshops will take you out of the classroom for interactive learning.
This year, we will support the local chapter of Dress for Success. Stay tuned for more details on how you can help.
Keynote Speakers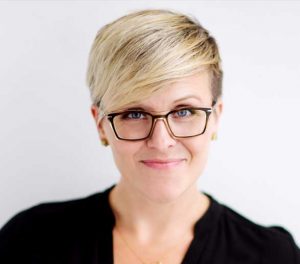 Opening Keynote
Melanie Spring
Lead with Confidence
It's all about showing up.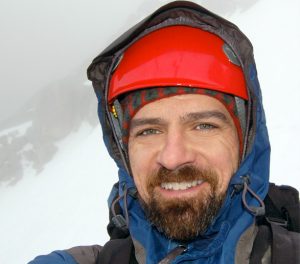 Sunday Keynote
Jim Davidson
Everest Resilience – Overcoming Adversity & Reaching High Goals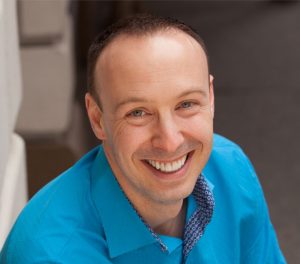 Closing Keynote
Judson Laipply
Lead Your Evolution
Industry Speakers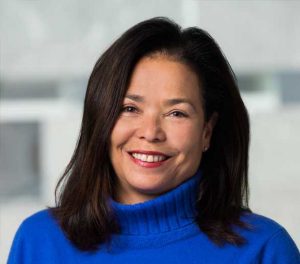 Nan Marchand Beauvois
Managing Director
Meetings Mean Business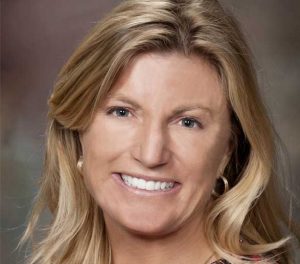 Annette Gregg, CMM, MBA
Senior Vice President, Experience, Meeting Professionals International
Experience Design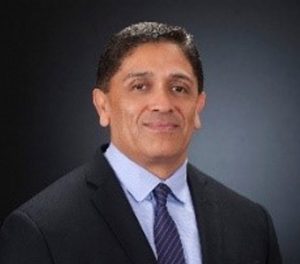 Mark Herrera
Director of Education
International Association of Venue Managers
Emergency Preparedness
Interested in sponsorship? Email ESPA HQ for details today.
All
2020 Elite Sponsors
2020 Event Sponsors
2020 Premier Partners
Schedule of Events
Optional Sightseeing Tours – See Tours section for details
Kansas City Convention & Entertainment Facilities Tour, Featuring Bridging the Gap
18th & Vine Experience
The Kansas City Gangster Tour – Note: This tour departs at 3:00pm
Leaders Program (Optional, for Associate Dir, Director, VP level)
Don't miss this opportunity to collaborate and learn with your fellow peer leaders
Friday afternoon, January 21, 2:00-5:00pm. Featuring roundtable discussions and a workshop led by our Keynote Johnny Quinn, titled Developing a Champion Mindset – Strengthen your resilience and engagement to thrive today and into the future.
Saturday morning: Join roundtables dedicated to topics that are impacting leaders in Event Service positions.
CMP Domain A: Strategic Planning
Note: The Friday session is an optional program with a fee of $69.
Newcomers Reception (by invitation to new members and first timers)
Welcome Reception: Hometown Spirit!

Grand Opening and Keynote: Breaking Through Barriers, Johnny Quinn, Olympian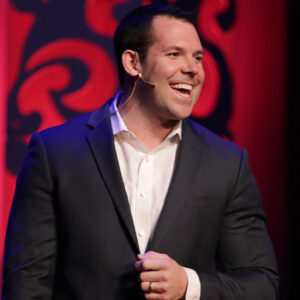 In order to grow, you must overcome challenges. Challenges come in different shapes and sizes for everyone. They can make you or break you. Johnny delivers straight-forward strategies to break through barriers so you can thrive at work and in life. Challenge accepted!
About Johnny Quinn
Johnny Quinn was cut three times, lost 2.6 million dollars in NFL contracts and blew out his knee. Then he became an Olympian for the United States of America. From an NFL failure to a U.S. Olympian, Johnny's "what's next" attitude led him to success he never imagined.
Johnny Quinn is a highly sought-after speaker for businesses and organizations of all sizes. He is a U.S. Olympian in the sport of bobsled and competed at the 2014 Winter Olympics in Sochi, Russia. Johnny is also a former pro football player spending time with the NFL's Buffalo Bills, Green Bay Packers and Saskatchewan Roughriders of the CFL. Johnny has been featured on various media outlets around the world, such as: ABC, BBC, CBS, CNN, ESPN, FOX, NBC, TIME, USA Today and the Wall Street Journal.
Fun fact:  Johnny is the third person ever to have played in the NFL and to have competed in the Winter Olympics.
CMP Domain F: Stakeholder Management
Perspectives – Interactive Roundtables by Segment: Leaders, CVB, Convention Center, Hotel
Topic 1: Meeting Planners Tell All
A group of local meeting planners will join us for a jam session! They will tell it all – what they love, what they need, and what they wish for. Attendees will have an opportunity to ask the questions they have always wanted to ask planners but couldn't ask their own clients. (Space is limited based on the number of planners that will participate.)
CMP Domain A: Strategic Planning
Topic 2: The Hybrid Pivot
The HYBRID session for all your "hybrid" questions. In a world where technology and business demands are ever changing, how will your team help clients showcase assets in your own destination to attendees that are not physically there? Stay on top of the latest trends and discover your unique value proposition to increase engagement for virtual attendees. Learn what you can you bring to the table through virtual and hybrid content. This session will embrace how to successfully service a hybrid meeting while taking into consideration services which are based on fulfillment levels deemed by peak room nights.
Learning Objectives:
Current trends and projections for virtual and hybrid meetings
Technology tips on how to integrate local flavor onto the virtual "stage"
Case study for a successful hybrid meeting
Moderator:
Michelle Moon, CTE, CPCE, CTA, CMP, Senior Director of Destination Experience and Special Events, Visit San Antonio
Panelists
Dustin Roberson, Director of Sales, Encore
Sharon Hill, San Antonio Breast Cancer Symposium
CMP Domain G: Meeting and Event Design
Topic 3: Innovative Services: A New Era of Support Tools
As the world experiences new breakthroughs in public health and sustainability, our industry has naturally followed suit. From marketing materials to giveaways- what new and innovative tools can Event Professionals use post-pandemic? Join us as we discuss what CVB's and Hotels have been doing to support their meeting planners.
Learning Objectives:
What creative tools have event professionals been able to implement with meeting planners to rebuild trust in safe in-person meetings?

What's trending post-pandemic for promotional giveaways, welcome amenities, and gifts a meeting planner can take home on a flight?

How is the value of event servicing being maximized post-pandemic?

How has marketing, advertising, and destination videos changed since the pandemic?
CMP Domain A: Strategic Planning
Topic 1: Surprise & Delight: Managing New On-site Client Expectations
Ever wonder how to master expecting the unexpected? Over the last two years, our industry has had to adapt to constant change. One of the changes we have had to overcome has been managing the new expectations that our clients have. In this session, we will dive into ways of anticipating our clients' needs in a way that can help the services side of the industry stay one step ahead in surprising and delighting our guests. Join us as we go over the NEW expectations for amenities, set-ups, food & beverage trends "post-covid", site visits and the cleaning standards that our clients are looking to see.
CMP Domain G: Meeting and Event Design
Topic 2: All About the Tech: Digital Tools & Trends
Presented by Dahlia El-Gazzar, Tech Evangelist + Idea Igniteur, Dahlia+Agency
Digital Technology is trending more than ever during these evolving times.  In this session, Dahlia El Gazzar, event tech evangelist, will deliver some of the latest tech that will help you reach your meeting planner clients in new and dynamic ways — from virtual platforms to storytelling and listening on social, to hosted conversations and gamification.  Learn some tips to make your planners' lives easier by helping them sell your destination/venue to their clients/members with engaging digital assets.
Dahlia specializes in all things tech, audience engagement solutions + event marketing. With more than a decade of experience in the meetings and events sector, working on both the professional planning side and as an association collaborator, Dahlia is known as the coffee-fuelled 'go-to' source for trend-setting solutions, eventtech news, event marketing, + social media expertise.
CMP Domain A: Strategic Planning
Topic 3: Beyond the Sessions – Creating Community Connections & Authentic Experiences
How destination organizations leverage intellectual capital within their communities with increased partnerships and engagement with Destination Champions, i.e., community leaders, local business partners, Colleges and Universities, industry experts and thought leaders.
Takeaways from this session will include how to increase economic growth that can be derived from Community Partnerships at meetings and events as well as how to connect conventions and events with local community influencers. Discussions will also touch on Volunteer Ambassador Programs and how to harness the power of volunteers and community resources- this has gotten harder post Covid. Finally, we will look at how to create community experiences for group attendees.
Moderator:
Yvonne Williams, Senior Manager Destination Services, The Palm Beaches
Panelists
Katherine Fox, Director, KC2026 FIFA World Cup Bid, Greater Kansas City Sports Commission and Foundation
Ashley  Medeiros, CMP, Senior Manager Destination Services, The Palm Beaches
Tiffany Faublas, M.B.A., Marketing Director, Downtown Development Authority, West Palm Beach
CMP Domain G: Meeting and Event Design

General Session: Team Engagement and Building your Security Culture, Mark Herrera, Director of Safety & Security, IAVM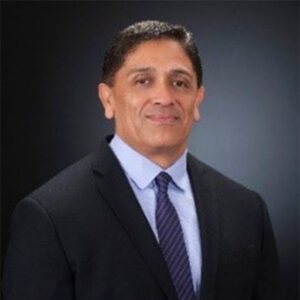 Team Engagement and Building your Security Culture
Securing Mass Gatherings through Exceptional Focus, Performance and Control in Extreme Situations
Mark Herrera, Director of Safety & Security, IAVM
In this session Mark will provide an overview of:
How the health pandemic has impacted security
How do you build the right culture so that everyone has buy in? What is your security culture?
What are the current challenges that the event industry needs to focus on?
How do you build heightened awareness?
Through a checklist of nine objectives, Mark will describe how to build a security culture, increase heightened levels of Awareness and De-escalate undesired behavior when facing potentially aggressive Situations.
Course Objectives:
Increasing personal safety & decreasing stress when encountering someone uncooperative
Securing facilities with a bottom to top approach
Utilizing De-escalation strategies and techniques to avoid potential explosive situations
Programming the mind through mental preparation to see beyond one's normal pre-conditioned expectation as it relates to potentially disruptive behavior and by providing a tool for maximum team engagement.
Enhancing conflict management to assist one in preventing confrontations from becoming volatile situations
Enhancing professionalism and assisting employees in recognizing the impact their words or actions have on the public
Controlling the body's physiological effects during uncomfortable situations in order to gain maximum control with a positive outcome
Reducing vicarious liability by training employees how to handle encounters skillfully and professionally thereby, reducing potential complaints and lawsuits
Leveraging guest services to mitigate safety and security risks
CMP Domain C: Risk Management
Reception: ESPA Speakeasy sponsored by Visit KC
Shhh.… it's a Speakeasy, sponsored by Visit KC!  Calling all guys and dolls to dress to the 9's and channel your inner flappers and gangsters as we celebrate ESPA "roaring 20's" style.  Experience firsthand how we earned the nickname "Paris of the Plains" and remember the secret password is SERVICES! 
Grand Opening and Celebrating Event Services Achievers

General Session: The Fundamentals: Creating Diverse, Equitable, and Inclusive Meetings, Greg DeShields, Executive Director, Tourism Diversity Matters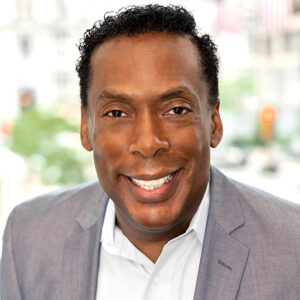 As our industry rebounds, are you prioritizing Diversity, Equity, and Inclusion?
There has never been a more relevant time for organizations to prioritize Diversity, Equity, and Inclusion.  And Event Service Professionals have the power to make a DEI impact in their own destinations and venues.
DEI fosters higher degrees of engagement, productivity, and innovation that contribute to increased revenue.
When we make a case for the value of DEI, there are two crucial perspectives, the Moral Case and the Business Case. The Moral Case refers to our shared humanity and how when one group suffers, we all suffer, and when we invest in the equity of every group, we all benefit.  The Business Case, diverse companies are more likely than ever to outperform less diverse peers on profitability.
Implementing your DEI strategy is the actual walk behind the talk. It is not enough to talk about it when it comes to creating change with meetings and events. There must be action behind the words and meaning behind your DEI comments as values.
When working with vendors and suppliers, develop broader diverse and equitable perspectives for problem-solving and creating inclusive creative service solutions.  Be sure to reflect the kind of diversity your clients and attendees want to see, so they know they are being represented and understood. Diversity and Inclusion are essential to building an infrastructure that mirrors the destinations we represent.
This session will provide subjects that will enhance your professional expertise:
Understanding The Fundamentals of Diversity, Equity, and Inclusion
TDM The Black CVB Leaders Open Letter to the Industry Research Report
Action Steps and Resources for Diverse, Equitable, and Inclusive Meetings
How to deliver more Equitable Hybrid and Virtual Meetings
Credentialing and Self Improvement Diversity, Equity and Inclusion Recommendations
CMP Domain: E: Human Resources
Topic 1: Know the Risk: Cybersecurity Incident Response
How well do you understand the risks of cybersecurity? According to a recent industry report, hospitality ranked third among industries compromised by cybersecurity breaches in 2019, and the industry suffered 13% of the total incidents. Cybercrime, which includes everything from theft or embezzlement to data hacking and destruction, is up 600% as a result of the COVID-19 pandemic as reported by Embroker. Nearly every industry has had to embrace new solutions and it forced companies to adapt, quickly. What steps do we need to take to incorporate key planning, preparedness, and cybersecurity response functions as a venue? How do we integrate our Federal, State, and local partner agency roles, resources, and responses into a cyber incident? This session is an opportunity to learn more by using an event scenario from a leading cybersecurity expert. We will examine both the IT aspect and the consequence management aspect of a cybersecurity incident during a live event at a large venue.
Speaker
David Chu, IT Security Manager, Massachusetts Convention Center Authority
CMP Domain C: Risk Management
Topic 2: We know you want more: DEI & Business Events, A Deeper Dive
In this session, we will do a deeper dive into the Language of Diversity, providing a tangible and substantive takeaway for DEI awareness and learning. Our guest speaker, Greg DeShields, will present on the importance of understanding who we are talking to, how pronouns play a role, guide us on able/disabled community interactions and he will share best practices for integrating DEI concepts into your day to day interactions. As part two of the session, our DEI Task Force will share a list of actions that Event Service Professionals can take now in your own venues and destinations.
CMP Domain: E: Human Resources
Topic 3: The ABCs to CMP
Are you thinking about earning your CMP designation? Here is an opportunity to join like-minded peers to learn about the benefits of becoming a CMP. Experienced CMPs will share their knowledge in an open conversation. Here's your chance to have your questions answered about what is involved and to explore best practices on how to prepare for the exam. We've got you covered
Panelists
Ashley Medeiros, CMP, Senior Manager, Destination Services, Discover Palm Beaches
Vanessa Kane, CMP, Director, Meetings & Events/Exhibits, Veterans of Foreign Wars of the United States
Kelly Kirby, CMP, Director of Conference and Catering Management, Loews Kansas City Hotel
Topic 1: Making a Splash on Social Media During Large-Scale Events
From craft beer to comic books, Big 12 basketball to big-name productions, Kansas City delights in welcoming large-scale events designed for locals and visitors alike. It's a no-brainer to capitalize on these events via social media, but proper execution requires planning, engagement, identification and follow-through. Our speaker Derek Byrne, Visit KC's Social Media Manager, has played a key role in some of KC's large-scale events and will share their tips and tricks on executing coverage in a meaningful, memorable way.
Speaker
Derek Byrne, Social Media Manager, Visit Kansas City
CMP Domain I: Marketing
Topic 2: We Know We Are Valuable: How do We Prove it?
Proving the value of your Convention Services Team is hard, but how do we do it anyway? In this session we'll discuss ways to measure, explain and share the metrics that matter. We've all shifted, adjusted and taken on more responsibilities during COVID. Now it's time to showcase the value and breadth of services that we provide!
Moderator:
Julie Brakenbury, CGSP, President, ESPA
Panelists
Denise Reid, Event Planning Manager, Hyatt French Quarter
Brandy Martin, CTA, Convention Services Manager, Experience Grand Rapids
Kari Ballard Ziblut, CMP, Sr. Event + Conference Manager, Type A Events
CMP Domain F: Stakeholder Management

Keynote – GET IT: Communicating from the Heart AmyK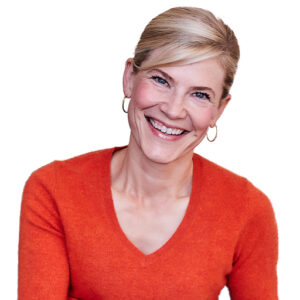 Imagine having the ideal set of communication skills to break down barriers, inspire action, heal relationships, solve problems and create real connection. What if you had the confidence and courage to share your ideas, speak with conviction and honor the worth of your own voice? You'd be unstoppable: both brilliant in business and happy in life.
As an international award-winning speaker, Amazon #1 best-selling author, and 20+ year coach and consultant, AmyK Hutchens introduces leaders and go-getters to the power of taking life one conversation at a time. Her Magical Phrases and communication techniques, used around the globe, have helped close multi-million dollar deals, save marriages, advance careers, heal family dynamics, and align individuals with their "right" and best lives.
AmyK's humor and wisdom shines through in this compelling and energetic program filled with practical tools that will inspire & equip you to communicate confidently. Join us and get the results your heart desires!
CMP Domain F: Stakeholder Management
Bonus Content! Mobile Workshops
On Sunday afternoon, we will get out into Kansas City to some great venues for mobile learning. Pick your preferred workshop from our options below.
(Note that capacities are limited so we reserve the right to move you to a different program if our capacity is reached.)
Behind the Scenes with a National Exhibit

(Mobile Workshop Full)

: Learn what goes into the planning and execution of a national exhibit behind the scenes at Kansas City's Union Station.  Attendees will get a chance to experience firsthand and up close Auschwitz: Not long ago. Not far away exhibit.  This groundbreaking exhibit with its record-breaking run-in Kansas City is truly a site to behold and attendees will be treated to a pre-tour talk with a special guest who will share the story and take-aways from the process to get this coveted national exhibit to KC.
CMP Domain G: Meeting or Event Design
The State of Sports Events:  Attendees will head to the Negro League Baseball Museum to talk with local sports experts as they give their special perspective on what it takes to bring world class events to Kansas City and the work that goes into "cross promoting" these events.  They will share what they look for when working with their service professionals to make these events a success across the country.
CMP Domain A: Strategic Planning
A Creative Exchange: When faced with servicing a convention group that is seeking an opportunity for a unique regional experience for their attendees…look no farther than your own back yard.  Curating dynamic community partnerships is not only a current trend but also a cost-effective way for planners to introduce a host city to their attendees.  In this session we will show you how to share the very best of your city when you care to put your creative style front and center…hint, hint!
CMP Domain G: Meeting or Event Design
Bonus Content! Mobile Workshops – Education on the Go
Select date to see events.
Please note to receive Continuing Education (CE) Credits for attending sessions, you must pre-select all sessions during the registration process. Only sessions listed on the agenda with a CMP Credit noted will be eligible for CMP Credit. You may add/delete sessions prior to the conference. You will only receive CE Credits for those sessions you selected. Additionally, following the conference, your sessions will be listed in the My ESPA Portal under the "My ESPA" drop down on the "My Continuing Education" page and on the new Event Industry Council portal.
NOTE:  CMP credits will be posted soon!
Registration Rates
The following are the ESPA Conference Individual registration fees: (Note: Members whose companies are Organizational members of ESPA, and who are registering 3+ people see below for group registration fees.)
Participation in the optional Leadership Track:  $69 fee
| | Advanced Rate (valid through November 8) | General |
| --- | --- | --- |
| Active ESPA Member | $685 | $795 |
| Non-Member | $745 | $845 |
| One Day Member (Either Saturday OR Sunday) (You may only register at this rate for one day) | $325 | $350 |
| One Day Non-Member (Either Saturday OR Sunday) (You may only register at this rate for one day) | $360 | $385 |
| Student Rate (must provide proof of student status upon request) | $250 | $250 |
ESPA Organization Member registration fees:
Organization and Corporate Member group registrations fees are listed below. In order to register at the group registration fees, your company must be an Organization or Corporate Member of ESPA. Download the form here!
Form must be used to register at the discounted Organization rates. Please gather all needed information on session selections, emergency contacts, etc. from each individual prior to submission.
| # of People attending from your company | Advanced Total Rate (valid through November 8) | General Total Rate |
| --- | --- | --- |
| 3 people | $2,025 | $2,355 |
| 4 people | $2,660 | $3,100 |
| 5 people | $3,275 | $3,825 |
Conference registration cancellations received in writing by December 6, 2019 are eligible for a 50% refund on the ESPA Registration fee only. There are no refunds for cancellations received after this date; this includes cancellations that occur due to weather or other day-of air travel delays / cancellations as it is understood that ESPA has already included you in counts for F&B and other arrangements and is therefore is responsible for all costs related to attendance.
THE EVENT SERVICE PROFESSIONALS ASSOCIATION
NEED HELP GAINING MANAGEMENT APPROVAL TO ATTEND?
This brochure describes the value of professional development and education for services managers. Print this out and provide it to your manager – it contains quotes from meeting planners about the value they place on their CSMs, including when making re-booking decisions.
ESPA Optional Tours
ESPA is offering 3 great options to experience the Mile-High City of Denver on Friday!

Register directly through the links within each tour description below.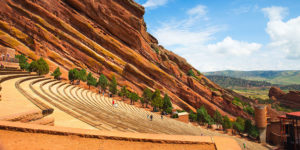 Red Rocks Amphitheatre is the only naturally-occurring, acoustically perfect amphitheater in the world, and is a must-see attraction for guests visiting Denver.
Guests will be led through interactive educational displays featuring the geological and musical history of Red Rocks, an amazing Performers Hall of Fame display, a free screening of Oscar-winner Donna Dewey's documentary and "best of" Red Rocks concert footage. Guests will also enjoy learning about the gradual earth movement that formed the "walls" of the amphitheater, the earliest inhabitants of the territory and the artists that have graced the magical stage.
Tour fee: $54 per person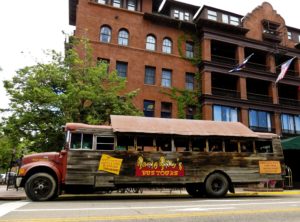 The history of Denver is full of interesting characters and great stories.
Hop on this funky bus as guides entertain you with tales of scoundrels, scandals, murders, rivalry that makes this city what it is today. Beware, there will be some jokes thrown in as well, but the stories are all true!
As the Queen City of the Plains, Denver has long been a destination for those traveling west. But it's been a rocky road from mining town to metropolis. You'll learn about Denver's corrupt past, promising future, and the ghosts and criminals who still form Denver's identity today.
Tour fee: $45 per person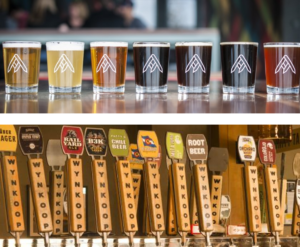 Downtown Denver boasts amazing craft breweries and restaurants featuring a wide array of local Colorado craft beers! Experience a walking tour of three different locations and enjoy a beer and a bite at each. Our experienced guide will talk through the history of brewing in Colorado and provide a wealth of knowledge on varieties and styles.
Tour fee: $69 per person
Hotel & Travel
ESPA HOST HOTEL – THE WESTIN DENVER DOWNTOWN
The Westin Denver Downtown is a dynamic destination located in the city center. Featuring a prime location steps from Coors Field, Broncos Stadium at Mile High, the Pepsi Center, the 16th Street Mall and the Colorado Convention Center, this great hotel enables guests to experience the Mile High City on their terms. Settle into upscale guest rooms and suites, which boast thoughtful details like our Westin Heavenly® Bed, pristine Heavenly® Bath and state-of-the-art technology; many also feature scenic views of the Rocky Mountains. Awaken refreshed and venture to Augusta Restaurant, where a breakfast buffet and fresh-squeezed juices are on the menu. Reinvigorate in our WestinWORKOUT® Fitness Studio or make a splash in our heated outdoor rooftop pool.
ESPA Group Rate: $159.00 Single/Double
Reserve your room prior to the December 9 Cut-off Date!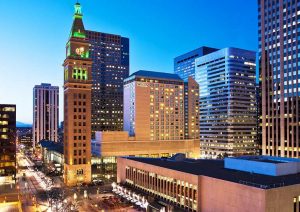 Travel Information
Attendees will fly into Denver International Airport. You can visit their web site at www.flydenver.com. There is a convenient A Line commuter train that goes directly to Union Station in downtown Denver. This is a 37-minute ride and the walk to the hotel from Union Station is a half mile. Super Shuttle offers service to downtown and of course Uber/Lyft and Taxis are also available.
DENVER, HERE WE COME!
Welcome to Denver, The Mile High City, where 300 days of sunshine, a thriving arts and culture scene, diverse neighborhoods, urban adventure and natural beauty create the world's most spectacular playground. An outdoor city at the base of the Rocky Mountains, Denver's stunning architecture, chef-driven dining and unparalleled views are all within walking distance from the famed 16th Street pedestrian mall. A free shuttle offers visitors quick access to world-class museums, cafés and live music hot spots. Upscale shopping awaits in Cherry Creek, while seven professional sports teams entertain year-round. For great hotel deals, events and more, go to VISITDENVER.com.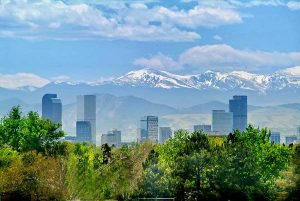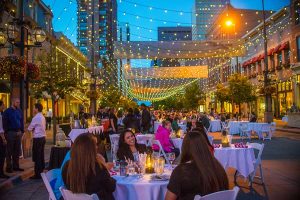 RECOGNITION PROGRAMS
EXECUTIVE EXCELLENCE AWARD – NOMINATIONS DUE SEPTEMBER 30
Is your manager committed to excellence in Convention Services?
Each year at the Annual Conference, ESPA recognizes an executive for his or her commitment and dedication to the profession of event service and to giving key support and leadership to members of their services team. As a member of ESPA, if you feel your organization has an executive who is a mentor, an ESPA supporter and convention services advocate, if he/she encourages your team's professional development, submit your nomination!
Please fill out our online Nomination Form  – winners will be selected in the Fall of 2019 and will be invited to attend and receive the award in person.
Criteria and Guidelines
Nominee supports staff participation in ESPA
Nominee must be an executive of an organization which has an ESPA member. Executive is defined as a VP or higher at a CVB; a member of the executive committee or GM at a hotel; or a VP, GM or Executive Director at a Convention Center.
Nominee personally and consistently supports quality assurance in the organization's convention services operations.
Nominee supports staff development, growth and continuing education.
2019 recipient: Cori Day, Visit KC
MEETING PROFESSIONAL OF THE YEAR – NOMINATIONS DUE SEPTEMBER 30
This award was designed to recognize the hard-working meeting professional who exhibits personal and professional characteristics that create an environment that focuses on teamwork, as well as shows support for the event services profession.
This is your chance to recognize a planner that represents the best of the best! Event Service Professionals know better than anyone when a planner is prepared, shows professionalism and is a great leader when producing an event or meeting. Why not recognize them for their dedication and hard work?
To submit a planner for consideration, please fill out our online Nomination Form – winners will be selected in the fall of 2019 and will be invited to attend and receive the award in person.
Criteria and Guidelines
You must have worked with meeting planner during the past year
Shows superior leadership and management qualities before, during and after the meeting
Recognizes the importance and supports the role of the CSM in the meeting planning process
ANNUAL WILLIAM H. JUST, CAE, CMP MEMORIAL AWARD
Recent CMP recipients – Apply to attend the ESPA Annual Conference on a
Scholarship!
Have you earned your CMP Designation within the last five years?
The Annual William H. Just CAE, CMP Memorial Award recognizes an ESPA member who has earned their CMP certification within the last five years and remains in good standing with the association. The award was established in honor of the late William H. Just, CAE, CMP who founded ACOM (now ESPA) in 1988. Just also played a key role in the establishment of the CMP program. Bill Just embodied valuable attributes including being a visionary, incorporating creativity, professionalism and leadership into his endeavors. This award recognizes these qualities in its recipients.
ESPA members can submit an application which includes an essay on how the CMP designation has been beneficial to them, why they decided to receive this certification and details on their industry and community involvement. The winner will receive a complimentary registration to the next ESPA Annual Conference which helps to support their CMP continuing education status.
Application coming soon!
Congratulations to 2019 Bill Just Memorial Award Recipient, DeShawn Fitzpatrick, CMP, Client Services Manager, Visit Houston.