January 10-12, 2020
The Westin Denver Downtown
Denver, Colorado
ESPA 2020 Annual Conference
January 10-12, 2020
The Westin Denver Downtown
Denver, Colorado
We will have great sessions for maximum interactivity and discussion among members! Look for ample breakout opportunities to find the right session for your interests. Again in 2020: A leadership track with sessions custom planned for the interests and needs of attendees at Associate Director level and higher.

ESPA offers valuable continuing education credits! As a CMP Preferred Provider, our aim is to make the earning of credits seamless for you! Sessions are pending approval from the Events Industry Council and will be noted on the schedule once approved.
Again this year we will have opportunities for people in similar disciplines to network together – Small, medium, large CVB, Center and Hotels – as well as great common spaces for one-on-one networking and meeting new services friends. Mobile workshops will take you out of the classroom for interactive learning.
This year, we will support the local chapter of Dress for Success. Stay tuned for more details on how you can help.
Keynote Speakers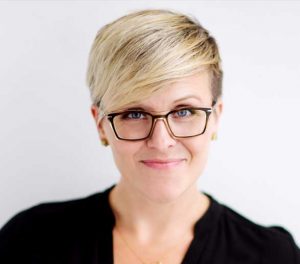 Opening Keynote
Melanie Spring
Lead with Confidence
It's all about showing up.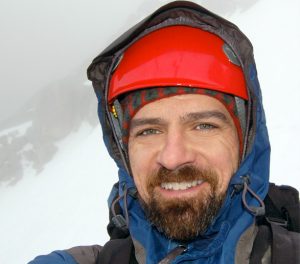 Sunday Keynote
Jim Davidson
Everest Resilience – Overcoming Adversity & Reaching High Goals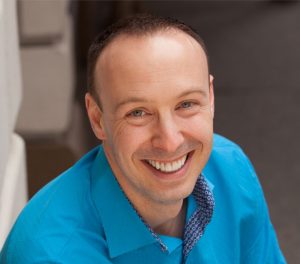 Closing Keynote
Judson Laipply
Lead Your Evolution
Industry Speakers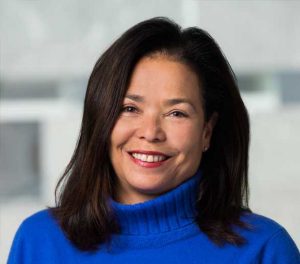 Nan Marchand Beauvois
Managing Director
Meetings Mean Business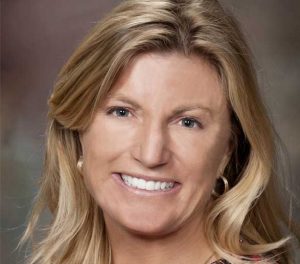 Annette Gregg, CMM, MBA
Senior Vice President, Experience, Meeting Professionals International
Experience Design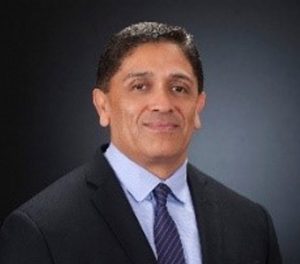 Mark Herrera
Director of Education
International Association of Venue Managers
Emergency Preparedness
Interested in sponsorship? Email ESPA HQ for details today.
All
2020 Elite Sponsors
2020 Event Sponsors
2020 Premier Partners
Schedule of Events
Optional Sightseeing Tours
See the Optional Tours sections for all of the details and for sign up links.  
1:00-3:30pm Pittsburgh Historic Market Food Tour
1:30-4:00pm Hometown Heroes Tour
2:00-5:00pm Brews and Pews Tour
Select date to see events.
Please note to receive Continuing Education (CE) Credits for attending sessions, you must pre-select all sessions during the registration process. Only sessions listed on the agenda with a CMP Credit noted will be eligible for CMP Credit. You may add/delete sessions prior to the conference. You will only receive CE Credits for those sessions you selected. Additionally, following the conference, your sessions will be listed in the My ESPA Portal under the "My ESPA" drop down on the "My Continuing Education" page and on the new Event Industry Council portal.
NOTE:  CMP credits will be posted soon!
Registration Rates
The following are the ESPA Conference Individual registration fees: (Note: Members whose companies are Organizational members of ESPA, and who are registering 3+ people see below for group registration fees.)
Participation in the optional Leadership Track:  $69 fee
| | Advanced Rate (valid through November 8) | General |
| --- | --- | --- |
| Active ESPA Member | $685 | $795 |
| Non-Member | $745 | $845 |
| One Day Member (Either Saturday OR Sunday) (You may only register at this rate for one day) | $325 | $350 |
| One Day Non-Member (Either Saturday OR Sunday) (You may only register at this rate for one day) | $360 | $385 |
| Student Rate (must provide proof of student status upon request) | $250 | $250 |
ESPA Organization Member registration fees:
Organization and Corporate Member group registrations fees are listed below. In order to register at the group registration fees, your company must be an Organization or Corporate Member of ESPA. Download the form here!
Form must be used to register at the discounted Organization rates. Please gather all needed information on session selections, emergency contacts, etc. from each individual prior to submission.
| # of People attending from your company | Advanced Total Rate (valid through November 8) | General Total Rate |
| --- | --- | --- |
| 3 people | $2,025 | $2,355 |
| 4 people | $2,660 | $3,100 |
| 5 people | $3,275 | $3,825 |
Conference registration cancellations received in writing by December 6, 2019 are eligible for a 50% refund on the ESPA Registration fee only. There are no refunds for cancellations received after this date; this includes cancellations that occur due to weather or other day-of air travel delays / cancellations as it is understood that ESPA has already included you in counts for F&B and other arrangements and is therefore is responsible for all costs related to attendance.
THE EVENT SERVICE PROFESSIONALS ASSOCIATION
NEED HELP GAINING MANAGEMENT APPROVAL TO ATTEND?
This brochure describes the value of professional development and education for services managers. Print this out and provide it to your manager – it contains quotes from meeting planners about the value they place on their CSMs, including when making re-booking decisions.
ESPA Optional Tours
ESPA is offering 3 great options to experience the Mile-High City of Denver on Friday!

Register directly through the links within each tour description below.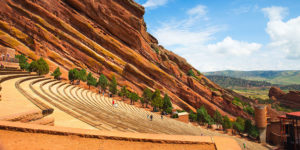 Red Rocks Amphitheatre is the only naturally-occurring, acoustically perfect amphitheater in the world, and is a must-see attraction for guests visiting Denver.
Guests will be led through interactive educational displays featuring the geological and musical history of Red Rocks, an amazing Performers Hall of Fame display, a free screening of Oscar-winner Donna Dewey's documentary and "best of" Red Rocks concert footage. Guests will also enjoy learning about the gradual earth movement that formed the "walls" of the amphitheater, the earliest inhabitants of the territory and the artists that have graced the magical stage.
Tour fee: $54 per person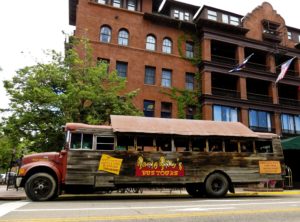 The history of Denver is full of interesting characters and great stories.
Hop on this funky bus as guides entertain you with tales of scoundrels, scandals, murders, rivalry that makes this city what it is today. Beware, there will be some jokes thrown in as well, but the stories are all true!
As the Queen City of the Plains, Denver has long been a destination for those traveling west. But it's been a rocky road from mining town to metropolis. You'll learn about Denver's corrupt past, promising future, and the ghosts and criminals who still form Denver's identity today.
Tour fee: $45 per person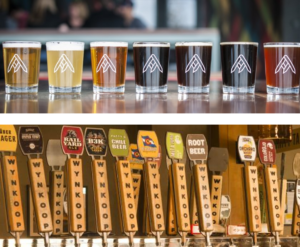 Downtown Denver boasts amazing craft breweries and restaurants featuring a wide array of local Colorado craft beers! Experience a walking tour of three different locations and enjoy a beer and a bite at each. Our experienced guide will talk through the history of brewing in Colorado and provide a wealth of knowledge on varieties and styles.
Tour fee: $69 per person
Hotel & Travel
ESPA HOST HOTEL – THE WESTIN DENVER DOWNTOWN
The Westin Denver Downtown is a dynamic destination located in the city center. Featuring a prime location steps from Coors Field, Broncos Stadium at Mile High, the Pepsi Center, the 16th Street Mall and the Colorado Convention Center, this great hotel enables guests to experience the Mile High City on their terms. Settle into upscale guest rooms and suites, which boast thoughtful details like our Westin Heavenly® Bed, pristine Heavenly® Bath and state-of-the-art technology; many also feature scenic views of the Rocky Mountains. Awaken refreshed and venture to Augusta Restaurant, where a breakfast buffet and fresh-squeezed juices are on the menu. Reinvigorate in our WestinWORKOUT® Fitness Studio or make a splash in our heated outdoor rooftop pool.
ESPA Group Rate: $159.00 Single/Double
Reserve your room prior to the December 9 Cut-off Date!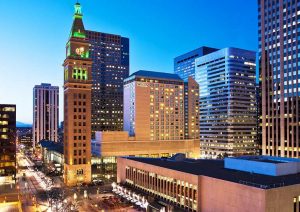 Travel Information
Attendees will fly into Denver International Airport. You can visit their web site at www.flydenver.com. There is a convenient A Line commuter train that goes directly to Union Station in downtown Denver. This is a 37-minute ride and the walk to the hotel from Union Station is a half mile. Super Shuttle offers service to downtown and of course Uber/Lyft and Taxis are also available.
DENVER, HERE WE COME!
Welcome to Denver, The Mile High City, where 300 days of sunshine, a thriving arts and culture scene, diverse neighborhoods, urban adventure and natural beauty create the world's most spectacular playground. An outdoor city at the base of the Rocky Mountains, Denver's stunning architecture, chef-driven dining and unparalleled views are all within walking distance from the famed 16th Street pedestrian mall. A free shuttle offers visitors quick access to world-class museums, cafés and live music hot spots. Upscale shopping awaits in Cherry Creek, while seven professional sports teams entertain year-round. For great hotel deals, events and more, go to VISITDENVER.com.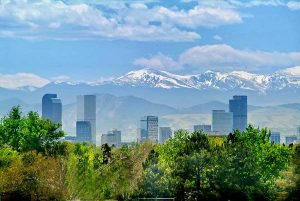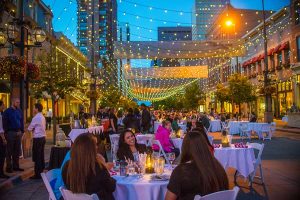 RECOGNITION PROGRAMS
EXECUTIVE EXCELLENCE AWARD – NOMINATIONS DUE SEPTEMBER 30
Is your manager committed to excellence in Convention Services?
Each year at the Annual Conference, ESPA recognizes an executive for his or her commitment and dedication to the profession of event service and to giving key support and leadership to members of their services team. As a member of ESPA, if you feel your organization has an executive who is a mentor, an ESPA supporter and convention services advocate, if he/she encourages your team's professional development, submit your nomination!
Please fill out our online Nomination Form  – winners will be selected in the Fall of 2019 and will be invited to attend and receive the award in person.
Criteria and Guidelines
Nominee supports staff participation in ESPA
Nominee must be an executive of an organization which has an ESPA member. Executive is defined as a VP or higher at a CVB; a member of the executive committee or GM at a hotel; or a VP, GM or Executive Director at a Convention Center.
Nominee personally and consistently supports quality assurance in the organization's convention services operations.
Nominee supports staff development, growth and continuing education.
2019 recipient: Cori Day, Visit KC
MEETING PROFESSIONAL OF THE YEAR – NOMINATIONS DUE SEPTEMBER 30
This award was designed to recognize the hard-working meeting professional who exhibits personal and professional characteristics that create an environment that focuses on teamwork, as well as shows support for the event services profession.
This is your chance to recognize a planner that represents the best of the best! Event Service Professionals know better than anyone when a planner is prepared, shows professionalism and is a great leader when producing an event or meeting. Why not recognize them for their dedication and hard work?
To submit a planner for consideration, please fill out our online Nomination Form – winners will be selected in the fall of 2019 and will be invited to attend and receive the award in person.
Criteria and Guidelines
You must have worked with meeting planner during the past year
Shows superior leadership and management qualities before, during and after the meeting
Recognizes the importance and supports the role of the CSM in the meeting planning process
ANNUAL WILLIAM H. JUST, CAE, CMP MEMORIAL AWARD
Recent CMP recipients – Apply to attend the ESPA Annual Conference on a
Scholarship!
Have you earned your CMP Designation within the last five years?
The Annual William H. Just CAE, CMP Memorial Award recognizes an ESPA member who has earned their CMP certification within the last five years and remains in good standing with the association. The award was established in honor of the late William H. Just, CAE, CMP who founded ACOM (now ESPA) in 1988. Just also played a key role in the establishment of the CMP program. Bill Just embodied valuable attributes including being a visionary, incorporating creativity, professionalism and leadership into his endeavors. This award recognizes these qualities in its recipients.
ESPA members can submit an application which includes an essay on how the CMP designation has been beneficial to them, why they decided to receive this certification and details on their industry and community involvement. The winner will receive a complimentary registration to the next ESPA Annual Conference which helps to support their CMP continuing education status.
Application coming soon!
Congratulations to 2019 Bill Just Memorial Award Recipient, DeShawn Fitzpatrick, CMP, Client Services Manager, Visit Houston.