Full Throttle!
January 11-13, 2019
Westin Charlotte
Charlotte, North Carolina
We will have great sessions for maximum interactivity and discussion among members! Look for ample breakout opportunities to find the right session for your interests. New for 2019: A leadership track with sessions custom planned for the interests and needs of attendees at Associate Director level and higher.

ESPA offers valuable continuing education credits! As a CMP Preferred Provider, our aim is to make the earning of credits seamless for you! Sessions are pending approval from the Events Industry Council and will be noted on the schedule once approved.
Again this year we will have opportunities for people in similar disciplines to network together – Small, medium, large CVB, Center and Hotels – as well as great common spaces for one-on-one networking and meeting new services friends. Mobile workshops will take you out of the classroom for interactive learning.
Check back soon to learn what our community support initiative will be in 2019!
Featured Speakers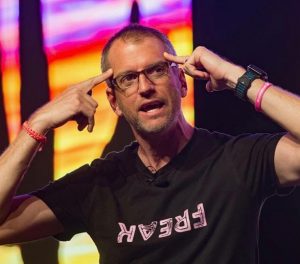 Opening Keynote
David Rendall
Presents:  The Freak Factor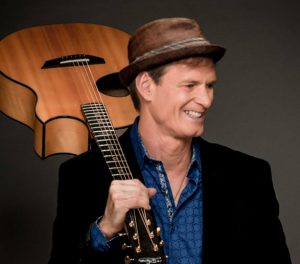 Closing Keynote
Mike Rayburn
Presents:  What if…?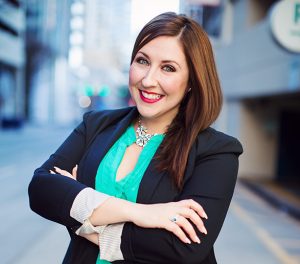 Sunday Opener
Rachel Sheerin
Presents: F this S…
Interested in sponsorship? Email ESPA HQ for details today.
Schedule of Events
Experience Charlotte on our Historic Homes tour or our Day with the Queen tour. Click Tours for details and sign up during the registration process. Space is limited.
Emerging Leaders Exchange – Ready, Set, Go!
This will be an opportunity for our Board and our senior services leaders to have a meet and greet with new members and new CSMs, pairing these two great groups together for networking and to build new relationships.
Opening Reception – Let's Get Going Full Throttle!
Optional Charlotte Brewery Tour
Have fun with your peers tonight on this group outing experiencing some of the fun up and coming breweries in Charlotte. Click Tours for details and sign up using a custom tour link. Space is limited.
Networking breakfast with Peer Groups (Center, Hotel, CVB)
Opening Session: Welcome to Charlotte

Opening Keynote: Freak Factor: Discovering Uniqueness by Flaunting Weakness, presented by David Rendall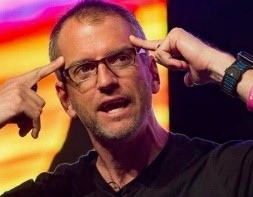 Sponsored by Visit Houston
What's your problem? I'm serious. What do you wish you could change about yourself? What is the complaint that you hear the most from those closest to you, your friends, co-workers, and family members? Are you too loud or too quiet, too hyperactive or too sedentary, too organized or too messy? You get the idea.
So, what should you do? Most people think that they should find and fix their weaknesses. Unfortunately, this just leads to frustration and failure. Your weaknesses are actually the best clue to your strengths. Furthermore, building your strengths, not fixing your weaknesses, is your best strategy for success.
This presentation will encourage you to become more of who you are, not to turn you into someone else. It's about becoming more different and more unique, not more average and more mediocre. You will learn how to:
Discover your distinctive strengths and weaknesses
Frame your unique characteristics in a positive way
Find situations that highlight your positive qualities
Maximize your self-control
Implement permanent procrastination
During the last fifteen years, David Rendall has spoken to audiences on every inhabited continent. His clients include the US Air Force, Australian Government, and Fortune 500 companies such as Microsoft, AT&T, United Health Group, Fannie Mae, and State Farm. Prior to becoming a speaker, he was a leadership professor and stand-up comedian. He also managed nonprofit enterprises that provided employment for people with disabilities. In between presentations, David competes in ultramarathons and Ironman triathlons. David has a Doctor of Management degree in organizational leadership, as well as a graduate degree in psychology. He is the author of four books.

Leadership Track: The Freak Factory: Making Employees Better by Helping Them Get Worse, a workshop with David Rendall
NOTE: This session is being offered only for those at Associate Director level or higher. There will be an additional $75 fee inclusive of the two-day Leadership Track.
Are you frustrated by disengaged and unproductive employees? Are you looking for better strategies for improving employee performance?
Research shows that most people are not committed to their jobs and the way we currently manage employees does even more to harm, instead of help, their performance. We think our employees are broken, treat them like they are broken, and then wonder why they don't work. Instead of attacking people's weaknesses, we need to find the strength that is hidden inside their apparently negative characteristics.
It is time to stop trying to create well-rounded and balanced employees. We need people that are unbalanced. We need freaks. This session will explore eight essential strategies for improving employee engagement by turning our teams, departments or organizations into freak factories.
Three Concurrent Sessions – Select your Session during Registration
1) Sports Service Training Camp: Servicing sporting events presents a unique and exciting challenge for service managers across the board. How do you keep an open line of communication between the planner, CVB, hotels, and venue? How do you prepare your restaurant, attractions, and community for their arrival? What are some creative and engaging services you can offer to leave a lasting impression? This session will kick off with a Rights Holder sharing what really drives value to them when working with a destination for a sports event, and close out with a panel of Sports Services Managers sharing stories, examples, and resources they use to service sports events.
2) Meeting Planner Roundtable: (Session Full) A Meeting Planner's Perspective – Everything you've always wanted to know and more! Join this speed networking style session with local meeting planners for an in-depth roundtable discussion where they will share their experiences on what's worked and what hasn't. Bring those questions you've always wanted to ask! Space is limited.
3) Capitalizing on Collaboration: Charlotte's RNC Bid – a Case Study, Successes, Challenges: Join Charlotte representatives to hear how they worked together, leaning on each other's strengths to provide a package that won their city the 2020 Republican National Convention. Despite the political differences amongst the group, this team successfully came together for the greater good. Areas of discussion will include collaboration throughout the community, success stories and last-minute challenges that had them on the edge of their seats just days before the vote was made by the RNC membership.
Networking Lunch with Peer Groups (Center, Hotel, CVB)
General Session: ESPA Business Meeting
General Session: Trends And Predictions: The Meeting Industry In 2019 And Beyond, presented by Michael Dominguez, Chief Sales Officer, MGM Resorts International
The world of meetings and events is changing to meet the needs of a shifting marketplace. Using a variety of recent research reports and studies, find out what trends will affect your meetings today and tomorrow in this session, led by Mike Dominguez.  Get an overview of the state of the global meeting and event industry, and understand the trends and changes that will move meetings into their next chapter.
3 Learner Objectives:
Discover the trends that will be affecting meetings and events into 2019, and beyond.
Receive links to key resources that will help you succeed tomorrow.
Discuss how these trends are impacting your business with your peers.
Break then gather/travel to Mobile Workshops
Mobile Workshops – Select your Workshop during Registration
Please note that space is limited for each Workshop and they are on a first-come, first-served basis so register early! Due to space limitations, you must attend the one that you are pre-registered for.
We will take our education out of the ballroom for this afternoon's sessions. Groups will meet at the hotel then travel as a group to their designated workshop.
1. Disability Etiquette Workshop – Location: Legends Room, NASCAR Hall of Fame
We in the events industry, encounter hundreds of people every day. As ambassadors for our venues and destinations, it's a good exercise to consider the best methods to communicate with people with disabilities. Have you ever asked yourself, "How should I refer to someone who has a disability?", "Do I help a guest with a disability open a door?", "What do I do for a service animal?" The answers to these and other questions are answered with humor and honesty by Julia Sian, who has been providing training in the disability community for over 30 years.
2. Convention Center Tour & Sustainability Program – Location: Charlotte Convention Center
With over 550,00 square feet, this top destination for green meetings is a must-see and the Charlotte Area Transit System even passes straight through the convention center. The tour will encompass front and back of house details pertaining to space usage for clients and operations of the building. Along the way, we will make a pit stop and sit and discuss Sustainability. The Center will talk about their practices and lead in an open discussion on ways to reduce, recycle and reuse.
3. Service Recovery Program – Location: Hilton Charlotte Center City (Session Full)
The Right Words at the Right Time: You promised me our hotel rooms would be ready to check in upon signing the contract? Our meeting room isn't set, where is our AV? Our session starts in 15 minutes; What do you mean you can't locate my packages, it says they were signed for? As an event professional are these some of the comments you hear from your client? How does your facility recover from issues that populated while a group is in house or for future booking years? Having the exact words handy in a tense situation can make all the difference. Often, it is what you say, as well as how you say it that can turn the situation around. If you have experienced situations like these and need to bounce back, come check out this session for service recovery.
4. Crisis Management Active Shooter Training – Location: Westin 615
Looking back at the news over the last few years speaks volumes. These are volatile times and we can never be too prepared. Here is a fact – if there is a crisis occurring, inevitably your in-house group will look to you for guidance and response. While all venues have their own security and safety plans, this course will focus specifically on active shooter scenarios and how to help you as an individual understand how to best respond. This course is designed to provide and empower individuals with option-based survival skills and has been delivered to teams at hotels such as the Westin and many types of venues. Two Charlotte Mecklenburg Police Officers will teach lessons learned from prior events, the human response to stress, the ABC'S – Active Threat Response Plan (Avoid, Barricade, Counter, Survive), tactical first aid and how to react when law enforcement arrives. This is a high energy presentation with interactions and demonstrations.
5. Authentic Event Experiences and How to Best Package your Destination Assets – Location: Clarke Allen's CenterStage@NoDa (Session Full)
Effective meetings should increase ROI (Return on Investment or Retention of Information). This presentation provides tips, tricks, and suggestions for producing exciting, energetic, and effective meetings to "tell a story" and enhance the message. With a focus on these details, Clarke Allen will help you talk the talk with your clients – to increase and retain attendance, improve attendee experience ratings, and drive brand messaging throughout the meeting.
Additionally, when it comes to partnering with your client, you want to tell the story of your destination and highlight all its hidden treasures. Through this presentation, Clarke will provide a dynamic look at the art of packaging a destination. Participants will leave with an understanding of how to sell a culturally enriching experience, rather than just a property.

Reception at NASCAR Hall of Fame, Sponsored by CRVA
Thanks to our Elite Sponsor, the CRVA, attendees will have a great time Saturday night mingling among the stock cars, new and old, and of course greeting valued ESPA friends and making new ones. The NASCAR Hall of Fame's Glory Road is a fun backdrop which will greet us as we enter. For race fans and non-fans alike, this unique venue will have us revved up for an awesome weekend in Charlotte.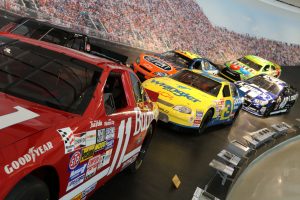 Networking Breakfast and Committee Meetings

Opening session: F This S: Burnout and Coming Back to Work You Love, Presented by Rachel Sheerin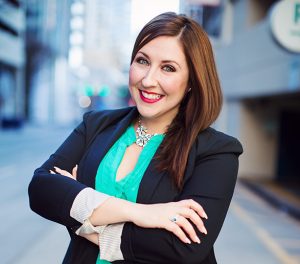 When we all got started in the events industry, we were full of joy, energy and the knowledge that we were serving others and making their days, every day! But somewhere between the long hours, late nights, high maintenance clients and maxed-out schedules, something changed, and we changed with it.
What happens when the joy goes out of what we do?
This program brings a high-energy, hilarious and honest look at the elephant in our industry and ourselves: BURNOUT! Providing tools to identify burnout in ourselves and our teams, solutions to bring us back to our high performing, smiling selves, and the challenge to define success on our own terms.
During this session, attendees will learn to:
Uncover the top 3 the causes of stress and frustration at work as an event professional, and what we can do to manage them
Identify burnout in themselves and others – our teams, our friends and family, and more
Be aware and watch for the signs of burnout and know how it shows up in our lives
Implement strategies and best practices to regain joy, stay thriving and prevent burnout in their lives
Define their own version of success to feel fulfilled in their work and life
General Session: Emerging Technologies, Presented by PSAV
How the confluence of emerging technologies will allow events large and small to be increasingly customized to the individual attendee.

Leadership Track, continued: The Four Factors of Effective Leadership with David Rendall
NOTE: This session is being offered only for those at Associate Director level or higher. There will be an additional $75 fee inclusive of the two-day Leadership Track.
The Four Factors of Effective Leadership will help you improve your ability to influence others to achieve meaningful goals. This presentation combines the wisdom of ancient philosophers, successful executives and leadership gurus into a clear roadmap for effective leadership.
The four factors focus on common themes that can be found throughout most research on leadership and interpersonal effectiveness. These factors show that: — Everyone can be a leader — Leadership begins with you — Leadership is a relationship — Leadership produces positive change.
Using stories of famous leaders and infamous failures, this session illustrates the importance of the four factors: Influence, Integrity, Inspiration, and Improvement. These factors are contrasted with the pitfalls of ineffective leadership: Power, Position, Popularity, and Personality. Self-assessments for each factor are included to help you evaluate your leadership and develop a plan for continued improvement.
Three Concurrent Sessions – Select your Session during Registration
1) Moving on up! Growing your group from in-house to a convention center city wide – So your group has transitioned from an in-house piece of business to a convention center city wide group. It's your role as the CSM to ensure a smooth transition and your planner understands all that is entailed in moving a group to a convention center. This breakout will provide you with some tips to guide your planner through those nuances to create a successful meeting. Your planner will thank you!
2) Let's Talk Forecasting Room Blocks with CVBs and Hotels – What tools do Hotels and CVBs use to forecast room blocks? Get the inside perspective on reports and other aids that CVBs and Centers use to forecast room-blocks. Hear first-hand from panelists on best practices to increase convention groups' housing to have a measurable economic impact on your city and venue. Bring your questions and any ideas that work for your venue to review after this lively discussion.
3) Service Recovery, Part 2 – Bouncing back from services interruptions may take more than just quick thinking and smooth talking. In this session we take a deeper dive from the Service Recovery mobile workshop and hear first-hand from some Senior Level Hotel and Center CSMs in our industry how they managed and resolved service interruptions that impact the venue and events including food-borne illness, power outage, etc. to create that positive experience for their in-house group. Real-life experiences!
Three Concurrent Sessions – Select your Session during Registration
1) Are you a partner and trusted resource? We strive to provide world class services to our clients and as CVBs, Centers, and Hotel CSMs, we are trusted resources for our clients. Whether it's providing transportation options, entertainment options, or photographers from the ever-popular preferred vendors list, this session invites you to learn from seasoned hospitality veterans how to become a better partner and consultant for your client.
2) Creative tools for attendance building – Attendance building is an important role of the services team. How do we partner with our planners to create those tools that build excitement and generate a larger economic impact for our destination? Join this breakout to have roundtable discussions and learn from your counterparts what outside-the-box attendance building tools they use.
3) Superpowers for Event Service, Presented by Rachel Sheerin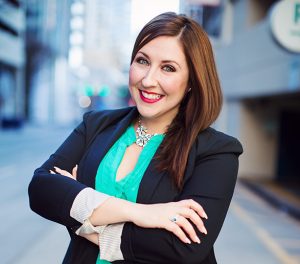 If you want to increase guest and group reviews, team productivity, and joy in your work, this workshop is the one you've been looking for.
With this high-energy, interactive workshop, we will take a look at our human behaviors and the power we have to influence, understand and react to them. This eye-opening session is bursting with personal introspection, high energy team building, and a road map to knowing exactly how to make every person you come in contact with a raving fan – including those all-important meeting planner clients!
What attendees will walk away with:
Understanding ourselves and others' behaviors, even those who frustrate you on a daily basis!
Creating deeper, more meaningful and trusting relationships quickly with everyone you meet
How to spot your favorite clients and allies – Who they are for us as individuals, how to find them and how they make your work more joyful
Being a hero for your client AND your team – Communicating with confidence to rave reviews
How to activate referrals – Have your favorite clients find you other clients you love to generate great sales and success for you and your company!
Leadership Track, continued: Roundtables
It's time to talk peer to peer! Join us for roundtable discussions on pre-established topics with your fellow leaders.
NOTE: This session is being offered only for those at Associate Director level or higher. There will be an additional $75 fee inclusive of the two-day Leadership Track.
Three Concurrent Sessions– Select your Sessions during Registration
1) How to make the most of free labor – Do you find it challenging to get volunteers to help assist with your events? From destination tables, registration assistance, bag stuffing, event support…how do we recruit volunteers, train them, and incentivize them to work our events. What tools and resources do your counterparts use to track volunteers? Join this session for idea sharing and an interactive learning experience.
2) You did WHAT for a site-visit?! (Session Full) Let's have a candid discussion on Pre-Cons, Post-Cons and Site-Visits. Discuss key ideas to make your site visits successful for your clients and to get the most from pre-conference and post-conference meetings. What is the planner's expectation for the pre-conference meeting versus what we wish to showcase during this process? Are we as event specialists listening to our planers to provide an authentic guest experience during the initial meeting? After a behind the scenes site tour of the Westin Charlotte, we want to hear from you also on ideas that you have incorporated into your venue tours, pre-cons/post-cons to make this a unique experience. Space is limited.
3) Gifts, Amenities, and Promo Items – Have you ever wondered if clients enjoy and appreciate your gifts and amenities? Are you giving out items that are practical and useful across the board for all planners? Join in on this lively discussion including visual aids on what is being used for gifts, VIP amenities and promo items. Because CSMs must remain consistently ethical and professional, this session will also introduce what types of gifts are appropriate and the costs of these gifts for business relationships. Learn from other leaders how they qualify clients for certain levels of gifts and amenities. CSMs are encouraged to bring your popular and well-received items to share!

Closing Keynote: What If? ESPA Happy Hour with Mike Rayburn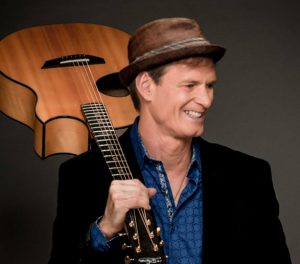 What If? Mike shares the three tools which took him from playing for seven people in a bar, to headlining Carnegie Hall. They work for anyone. And everyone. Always. The What IF Keynote Experience will ignite your teams to…
Create change, rather than manage change
Think in terms of possibilities, not scarcity
Harness their uniqueness as their competitive edge
Optional off-site Dinner at Strike City
Let's wrap up our visit to the Queen City with a fun group outing of dinner, cocktails, and some friendly competition with bowling, corn hole and more. Click Tours for details and sign up during the ESPA registration process. Space is limited.
Select date to see events.
Please note to receive Continuing Education (CE) Credits for attending sessions, you must pre-select all sessions during the registration process. Only sessions listed on the agenda with a CMP Credit noted will be eligible for CMP Credit. You may add/delete sessions prior to the conference. You will only receive CE Credits for those sessions you selected. Additionally, following the conference, your sessions will be listed in the My ESPA Portal under the "My ESPA" drop down on the "My Continuing Education" page and on the new Event Industry Council portal.
Registration Rates
The following are the ESPA Conference Individual registration fees: (Note: Members whose companies are Organizational members of ESPA, and who are registering 3+ people see below for group registration fees.)
Participation in the optional Leadership Track:  $75 fee
| | Advanced Rate (valid through November 10) | General |
| --- | --- | --- |
| Active ESPA Member | $675 | $785 |
| Non-Member | $735 | $835 |
| One Day Member (Either Saturday OR Sunday) (You may only register at this rate for one day) | $299 | $325 |
| One Day Non-Member (Either Saturday OR Sunday) (You may only register at this rate for one day) | $325 | $350 |
| Student Rate (must provide proof of student status upon request) | $250 | $250 |
ESPA Organization Member registration fees:
Organization and Corporate Member group registrations fees are listed below. In order to register at the group registration fees, your company must be an Organization or Corporate Member of ESPA. Download the group registration form here.
| # of People attending from your company | Advanced Total Rate (valid through November 10) | General Total Rate |
| --- | --- | --- |
| 3 people | $1,989 | $2,319 |
| 4 people | $2,620 | $3,060 |
| 5 people | $3,225 | $3,775 |
Conference registration cancellations received in writing by December 3, 2018 are eligible for a 50% refund on the ESPA Registration fee only. There are no refunds for cancellations received after this date; this includes cancellations that occur due to weather or other day-of air travel delays / cancellations as it is understood that ESPA has already included you in counts for F&B and other arrangements and is therefore is responsible for all costs related to attendance.
THE EVENT SERVICE PROFESSIONALS ASSOCIATION
NEED HELP GAINING MANAGEMENT APPROVAL TO ATTEND?
This brochure describes the value of professional development and education for services managers. Print this out and provide it to your manager – it contains quotes from meeting planners about the value they place on their CSMs, including when making re-booking decisions.
ESPA Optional Tours
ESPA is offering four great options to experience the Queen City.
Three are on Friday – two tours are Friday afternoon and we have one option for post-Welcome Reception.
And Sunday night we will have a fun off-site dinner at Strike City.
Please note there are no refunds for tours once registered. 
Optional Tour – Fee $59 (sign up through the ESPA registration process)
Charlotte may look brand new yet, we are celebrating our 250th birthday this year. We invite you to celebrate with us on this tour and experience Charlotte's rich history, heritage and most recent accomplishments. Your group will learn how the nation's 17th largest city started out as a small village in the now bustling "Uptown" area, with unique skyscraping architecture and quaint historic homes. You will pass by places where vibrant lights, light up the night and the city rallies around all our favorite sports teams! Charlotte is now a "foodie" and "craft beer" paradise!
Check out why some people consider Uptown urban living to be some of the finest. On the tour, we will stop at the Seventh Street Station, which is an interactive architectural masterpiece filled with local, fresh goods and the Historic Duke Mansion with its newly renovated 4.5-acre garden. The last stop on the tour will be at the Levine Museum of the New South. All participants will be admitted to the museum where you will learn about the transformation of Charlotte from cotton fields to skyscrapers!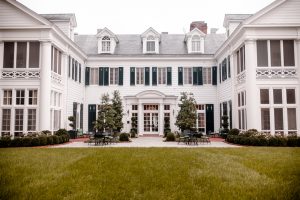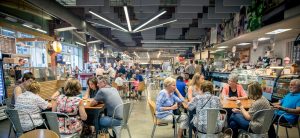 Optional Tour – Fee $50 (sign up through the ESPA registration process)
Enjoy this tour that provides a fascinating look at architecture new and old. This tour will take you back in time to experience life the way it was from the 1880s to the 1930s. Whatever you fancy, you are sure to find Charlotte's historic homes to be both beautiful and interesting. From their wonderfully designed construction, to their historic backgrounds, you are sure to find a favorite. We will visit the Historic Hezekiah Alexander Home, the oldest still existing home in Charlotte. Historic Rosedale– The home of Archibald Frew, an early Charlotte tax collector. The gardens have recently been restored to their original patterns. Lastly, VanLandingham Estates, built in 1913. The California style bungalow still holds original furnishings. The gardens are one of the oldest in Charlotte and are maintained year-round.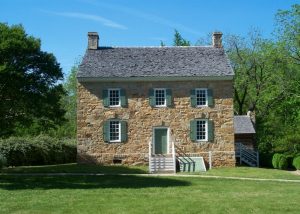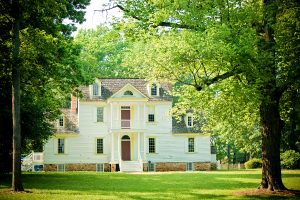 Optional Tour – Fee $75
Registration Link – sign up for this tour directly through Charlotte Brewery Tours.
This tour provides a unique experience in Charlotte, NC, as the city becomes a Craft Brewery town. After the Welcome Reception wraps up Friday evening, join other ESPA friends for an evening out and experience the craft brewery scene and have some good eats too. We will visit three breweries, and you will learn about the craft beer making process, along with the history behind each individual brewery from one of our certified tour guides! Our guides are also standup comedians so there will be plenty of laughs along the way!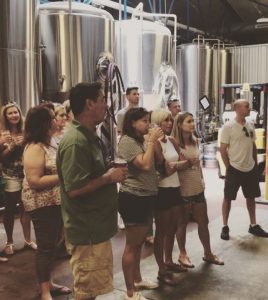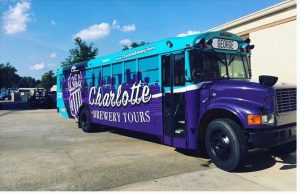 Optional Dinner – Fee $69 (Sign up through the ESPA registration process)
Let's wrap up our visit to the Queen City with a fun group outing of dinner, cocktails, and some friendly competition with bowling, corn hole and more. This is a modern bowling venue with lots of TVs, games, bars and a fun vibe. Join us! (Dinner and non-alcoholic beverages are included; cash bar)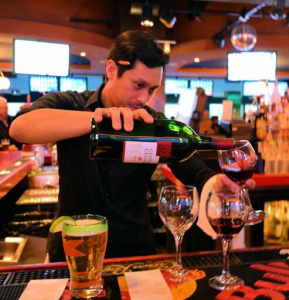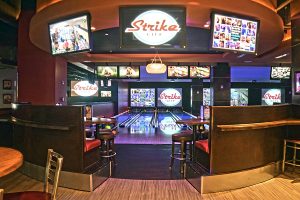 Hotel & Travel
ESPA Host Hotel – The Westin Charlotte
ESPA Group Rate: $169
Cut-off Date: December 15
The Westin Charlotte offers a relaxed hotel retreat in the heart of the city's bustling uptown district. To stay healthy during your stay, the hotel features the WestinWorkout Fitness Studio, an indoor pool, RunWESTIN, and Gear Lending with New Balance. As part of their commitment to wellness, The Westin Charlotte also currently houses 50,000 bees on the hotel's third-floor rooftop to produce local Charlotte honey.
Ideally situated in the city's cultural and entertainment district, the Westin provides convenient access to a wide range of fun things to do. The Westin is within walking distance to an abundance of restaurants including Charlotte's premier entertainment complex, EpiCentre, a lively venue with activities ideal for all ages – including dining, shopping, live music, unique night life venues, and movies.
Travel Information
The Charlotte Douglas International Airport is just 7 miles – about a 15 minute drive – from the hotel.   There are various options to get to the hotel from the airport – the hybrid Sprinter Bus runs from the airport to the City Center and is just $2.50 each way.  Taxis, Uber and Lyft are also readily available.
Meet Charlotte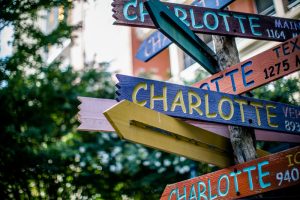 The 16th largest city in the nation, Charlotte is home to 850,000 people and counting. Yet even after claiming a top spot on Forbes magazine's list of "America's fastest-growing cities" in 2016, it's the Queen City's unmeasurable amenities—our friendly and welcoming attitude, our longstanding tradition of hometown pride—that attract newcomers to our neighborhoods.
A hard-working banking town that enjoys letting loose, Charlotte's community comes together over good food and cold brews, at gallery crawls and home games. (We have six professional teams, including NFL, NBA, baseball and hockey.) Whether you experience Charlotte through its arts, eats, venues or people, you'll feel the undeniable energy of a city on the rise.
Plus, with walkable Uptown streets and the LYNX Blue Line light rail connecting Center City to trendy neighborhoods nearby, you'll have easy access to any of the locales below.
Can't-Miss Crown Jewels:
Dining – Although Uptown boasts 200-plus dining options spanning regional, national and international flavors, there are tributes to Southern fare on every block. Restaurants like The King's Kitchen, The Asbury, Stoke Charlotte and Mert's Heart & Soul serve mouthwatering biscuits, fried chicken and North Carolina catfish, and sides galore.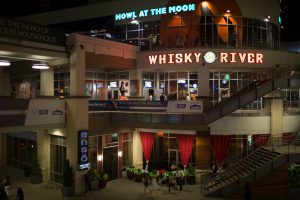 Nightlife – Charlotte's nightlife is as diverse as its neighborhoods. When the sun goes down, head out to EpiCentre or AvidXchange Music Factory for themed nightclubs and see-and-be-seen dance floors.
Rooftop Bars – To enjoy striking views (and social-worthy shots) of the twinkling skyline, sip sky-high cocktails at Fahrenheit-Charlotte, City Lights Rooftop Bar, the new Kimpton Tryon Park Hotel, or the new dual-branded AC Hotel and Residence Inn at the EpiCentre.
Craft Breweries – Dozens of craft breweries call the Queen City home. Enjoy the spacious biergarten at The Olde Mecklenburg Brewery, Charlotte's first craft beer producer, or head over to Triple C, which is flanked by other popular breweries.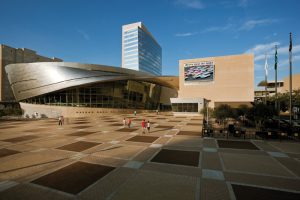 Sports – Root for one of Charlotte's home teams. The NBA Charlotte Hornets, NFL Carolina Panthers and Triple-A affiliate Charlotte Knights play at Spectrum Center, Bank of America Stadium and BB&T Ballpark respectively. Bojangles' Coliseum, where the AHL Charlotte Checkers skate, is also minutes away.
NASCAR Hall of Fame – Experience the thrill of NASCAR racing from start to finish. Walk through a hauler, practice a pit stop, test your skills in a racing simulator, or pay your respects to racing legends.
… and So Much More! Visit https://www.charlottesgotalot.com/ for all the amazing details.
RECOGNITION PROGRAMS
EXECUTIVE EXCELLENCE AWARD – NOMINATIONS DUE NOVEMBER 16
Is your manager committed to excellence in Convention Services?
Each year at the Annual Conference, ESPA recognizes an executive for his or her commitment and dedication to the profession of event service and to giving key support and leadership to members of their services team. As a member of ESPA, if you feel your organization has an executive who is a mentor, an ESPA supporter and convention services advocate, if he/she encourages your team's professional development, submit your nomination!
Please fill out our online Nomination Form – winners will be selected at the end of November and the winner is invited to attend and receive the award in person.
Criteria and Guidelines
Nominee supports staff participation in ESPA
Nominee must be an executive of an organization which has an ESPA member. Executive is defined as a VP or higher at a CVB; a member of the executive committee or GM at a hotel; or a VP, GM or Executive Director at a Convention Center.
Nominee personally and consistently supports quality assurance in the organization's convention services operations.
Nominee supports staff development, growth and continuing education
2018 Recipient: Doris Sims, Louisville CVB
MEETING PROFESSIONAL OF THE YEAR AWARD – NOMINATIONS DUE NOVEMBER 16
This award was designed to recognize the hard-working meeting professional who exhibits personal and professional characteristics that create an environment that focuses on team work, as well as shows support for the event services profession.
This is your chance to recognize a planner that represents the best of the best! Event Service Professionals know better than anyone when a planner is prepared, shows professionalism and is a great leader when producing an event or meeting. Why not recognize them for their dedication and hard work?
To submit a planner for consideration, please fill out our online Nomination Form
– winners will be selected at the end of November and the winner is invited to attend and receive the award in person.
Criteria and Guidelines
You must have worked with meeting planner during the past year
Shows superior leadership and management qualities before, during and after the meeting
Recognizes the importance and supports the role of the CSM in the meeting planning process
2018 Recipient: Linda Finnerty, Council on Social Work Education (CSWE)
ANNUAL WILLIAM H. JUST, CAE, CMP MEMORIAL AWARD
Recent CMP recipients – Apply to attend the ESPA Annual Conference on a Scholarship!
Have you earned your CMP Designation within the last five years?
The Annual William H. Just CAE, CMP Memorial Award recognizes an ESPA member who has earned their CMP certification within the last five years and remains in good standing with the association. The award was established in honor of the late William H. Just, CAE, CMP who founded ACOM (now ESPA) in 1988. Just also played a key role in the establishment of the CMP program. Bill Just embodied valuable attributes including being a visionary, incorporating creativity, professionalism and leadership into his endeavors. This award recognizes these qualities in its recipients.
ESPA members can submit an application which includes an essay on how the CMP designation has been beneficial to them, why they decided to receive this certification and details on their industry and community involvement. The winner will receive a complimentary registration to the next ESPA Annual Conference which helps to support their CMP continuing education status.
Download the application – Due November 16
MEET THE COMMITTEE
Conference Chair: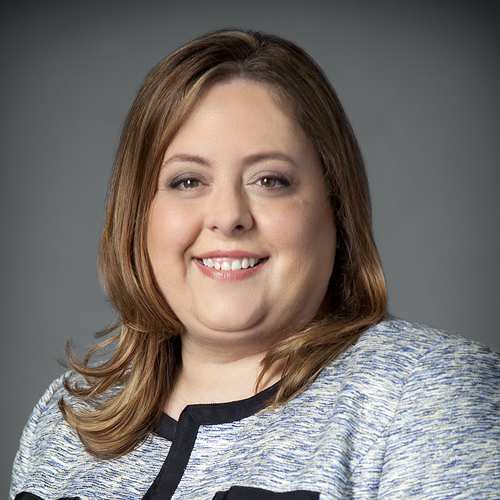 Vice Chairs: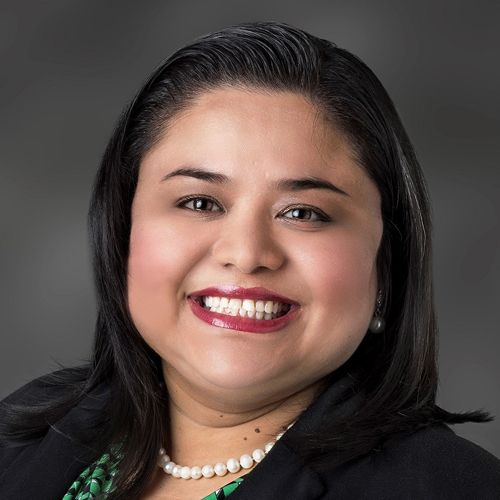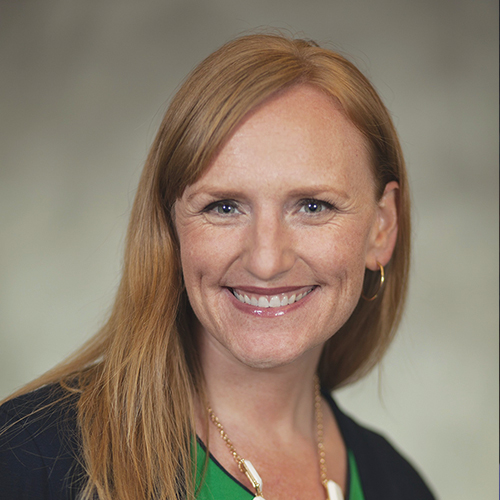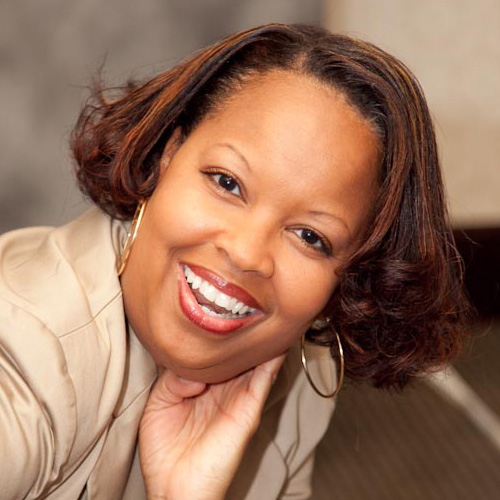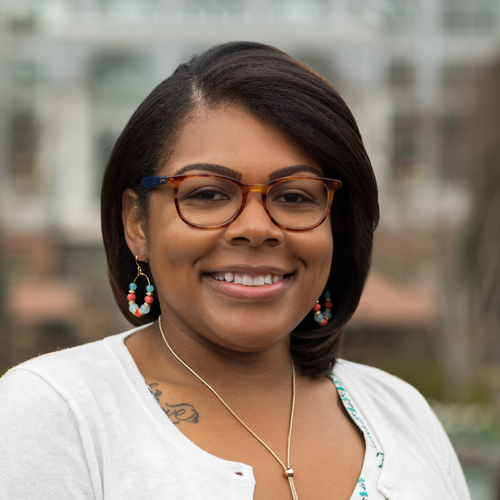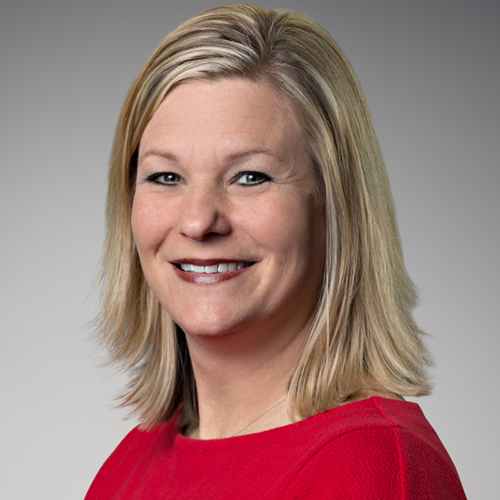 Event CSM: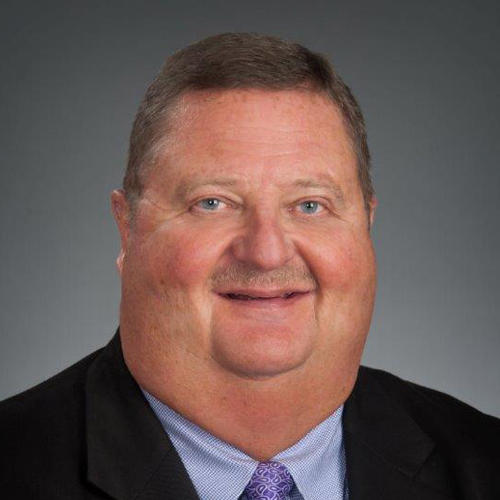 Raleigh Convention Center
Grand Rapids - Devos Place
Discover the Palm Beaches
Christina Clayton Sullivan
Amarillo Convention & Visitor Council
Hyatt Regency Orange County
Pennsylvania Convention Center